Cray flogs 1PB of TASty storage to German übercomputing boffins, leaves them in tiers
Leibniz supercomputer gets SSD-to-archive storage gear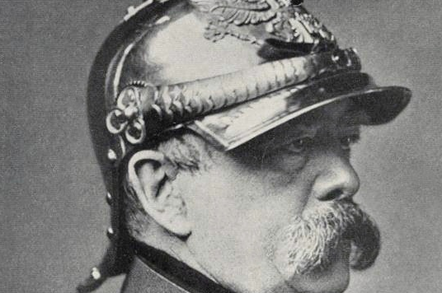 The North German Supercomputing Alliance (HLRN) is buying more than 1PB of tiered Cray storage to hold archived scientific research data.
HLRN (Norddeutscher Verbund für Hoch- und Höchstleistungsrechnen) is a joint project of the seven northern German states of Berlin, Brandenburg, Bremen, Hamburg, Mecklenburg-Vorpommern, Niedersachsen, and Schleswig-Holstein.
It operates a distributed supercomputer system hosted at the Zuse Institute Berlin (ZIB) and at the Regionales Rechenzentrum für Niedersachen (RRZN) at Leibniz University Hannover.
The data destined for the Cray TAS (Tiered Adaptive Storage) storage is generated by RRZN's computing centre from science looking at environmental research, climate and ocean modelling, physics, chemistry, bioinformatics, engineering, and fluid dynamics.
The TAS installation consists of more than a petabyte of data storage and can scale past 75PB, which should keep both RRZN storage administrators and Cray sales reps very happy.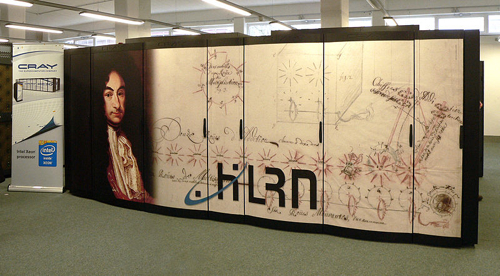 Cray at HLRN
TAS uses Versity software for managing the archival tiers which can be based on SSD, disk and tape storage media. Cray announced TAS late last year, saying it featured file virtualisation and policy-driven automated data movement across four flexible tiers. These can function as fast scratch storage, primary, secondary and archive storage
Cray TAS diagram
RRZN will migrate from an Oracle SAM-QFS system to Cray's TAS, which will support "the massive demand for supercomputing resources from across the northern states of Germany," according to PD Dr. Steffen Schulze-Kremer, who heads the HPC department at RRZN.
The TAS archive will integrate with RRZN's supercomputing systems and, Cray tells us, is an end-to-end data management scheme that "includes all software and hardware, and eliminates complexities associated with planning, designing, and building large-scale archives."
The existing policy engines for SAM-QFS will carry on being used. Cray says RRZN is getting "a strong roadmap for their future data-tiering needs." Read a TAS whitepaper here (PDF). ®
Sponsored: Minds Mastering Machines - Call for papers now open