HP: We're holding nothing back from partners now, coos firm
Sharing love with channel types growing PC biz on global stage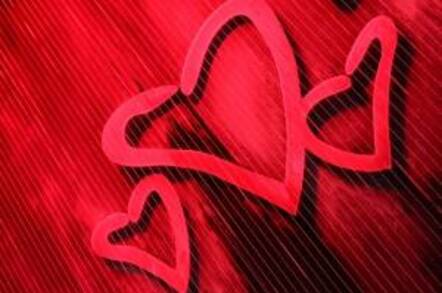 The new, channel-friendlier HP - jolted into action by CEO Meg Whitman and losing the PC crown to Lenovo - is trying to help rather than hinder partners efforts to build global sales business with customers.
A year ago Whitman told a gathering of resellers, integrators and providers of services at its global partner knees-up that channel conflict with direct sales reps will not be tolerated.
In the subsequent period, HP gave to partners a bunch of strategic customer accounts that buy its PCs, some of which the vendor previously claimed had demanded a direct servicing.
This dictum came from the top, and HP's willingness to listen and act on ways to be easier to do business with has won over some disillusioned channel types. And in this spirit the firm is trying to remove obstacles for partners to win deals with the same customers across multiple territories.
"Our programmes in the past haven't allowed them to do global business, we haven't let them export products," said Jos Brenkel, senior veep for the worldwide sales strategy in the PC and printer biz.
He said HP has created global SKUs that will allow channel partners to buy a licence in their home region to sell kit overseas. Alternatively HP can match make partners in different territories, something IBM offers.
"Before it [the business] had to be done direct [by an HP sales rep] because we didn't allow partners to get access to the global SKUs…We are much more channel centric," said Brenkel.
The partner that initially set up the deal leads, but HP is offering to ship directly to a customer or to a designated local partner who still gets access to the price, warranty etc.
This is a service only for HP Platinum and Gold partners – including Kelway, Computacenter, Bechtle, SHI and CDW, which requested this type of service.
"Each one has a different global strategy but the majority of their need is in Asia. We are creating an network because many don't want to set up in Asia," Brenkel added.
HP transacted between 70 to 75 per cent of its commercial PC business via partners a year ago but this has risen to 80 per cent, the exec claimed.
Under Fiorina, then Hurd and Apotheker, it was not easy for channel firms to do business with HP: it was unpredictable (think Autonomy, exiting PCs) and lacked consistency, making it tougher for partners to plan.
In contrast, Lenovo fired up its channel programmes, aggressively segmented customer markets and elbowed HP off the PC summit last year, a market it continues to straddle – though maybe not for much longer.
According to Digi Times sources in the Far East supply chain, HP shipped seven million notebooks in the first calendar quarter, one million more than expected, surpassing Lenovo's 6.6 million.
It could be a game of leap-frog between the pair for some time. ®
Sponsored: Minds Mastering Machines - Call for papers now open