Curiosity finds not-very-Australian-shaped rock on Mars
File under 'messianic pastries' and move on, people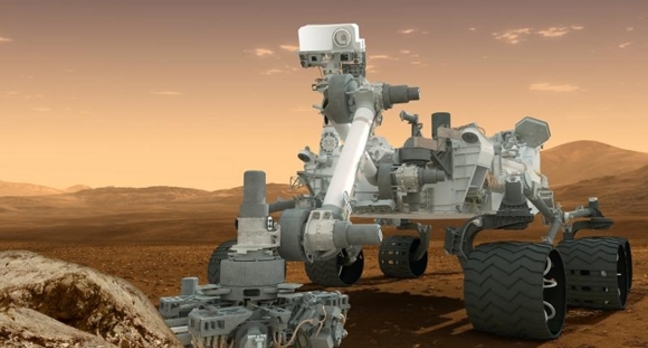 A Twitter member named @CoUdErMaNn has spotted a rock on Mars that is said to resemble Australia. If you ignore some of Australia's largest geographical features.
Here's @CoUdErMaNn's tweet, which references this recently-released NASA image.
Very strange rock formation took #Nasa @MarsCuriosity today in Mars> pic.twitter.com/lmml8r17uL

— CoUdErMaNn (@CoUdErMaNn) April 7, 2014
Just how the likes of Discovery have decided the rock looks like Australian is beyond The Register's Australian bureau.
If it is supposed we are looking at Australia from the north-west, the outline is missing Spencer Gulf and all of the Great Australian Bight. If the view is imagined to be from the south-east, where is Cape York? And why is either Jervis Bay or Twofold Bay so much bigger than usual?
Let's face it: somewhere on Mars there's probably a rock that looks like just about anything. Greenland. The Register's vulture logo. Bill Gates. You name it. So let's give this the same significance we'd ascribe to the presence of a faintly messianic image on a bagel – none – and keep looking for something of real significance on Mars. Like little green men. Or the Marie Celeste. Because if there was a rock shaped like that on Mars it could be a hot lead. ®
Sponsored: Application managers: What's keeping you up at night?