Apple to protect your gently roasting rear with 'iTanning' system
iWatch set to include UV detectors, analyst claims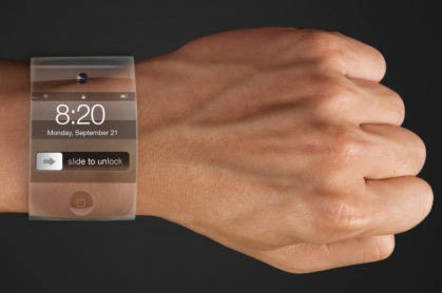 Apple's new iWatch will come fitted with an ultraviolet light detector to stop fanbois and fangurlz from scorching themselves in the hot summer sunshine, an analyst has predicted.
Blayne Curtis, a chip analyst with Barclays, was quoted by a Barrons' blogger as saying the UV sensor would be installed to help health-conscious people who are concerned about the dangers of a sunny day.
Apple's fabled iWatch looks likely to be packed with fitness gubbins to allow fanbois to reach the peak of physical perfection.
A UV sensor would be very useful to the people of Essex as they embark on the quest for the perfect deep orange tan, as well as anyone seeking to expose themselves on the beach without fear of turning into a bright red lobster.
Curtis wrote: "Silicon Labs recently announced a family of products featuring the industry's first digital ultraviolet index sensors. These chips measure UV exposure to aid those with elevated risk of sunburn or just a general concern about excessive sun exposure, and we believe they may be of appealing to OEMs looking to differentiate in a crowded market.
"To that end, while these products have seen little public hype thus far, we believe SLAB has a win in Apple's upcoming iWatch (late 2H14 or early 2015)."
The analyst pointed out that "timing of the iWatch seems in flux" but suggested it could represent between two and four million dollars worth of revenue for Silicon Labs in the second half of 2014.
So what would you like to see in the iWatch? A clock perhaps? ®
Sponsored: Minds Mastering Machines - Call for papers now open