Veteran Brit tech distie Chessington HQ to become 28 flats
Northamber's property overlooks industrial estate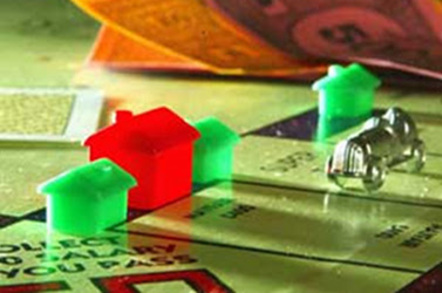 Tech distie Northamber has submitted plans to transform its Chessington-based sales and marketing HQ into 28 residential apartments with scenic views overlooking an, er, industrial park.
According to Kingston Council's Planning Database, the application to erect one, two and three bed flats was made on 23 March and consultation with locals closes a week on Friday (18 April).
A marketing summary report by Carlton & Co Chartered Surveyors revealed Northamber is to "dispose of" the Davis Road building that it has owned since 2001.
The surveyor said that following a "contraction" in business in 2010, Northamber decided to merge the sale and marketing operation with warehouse staff based in Weybridge – "where there is sufficient space".
Northamber paid £6.5m for the freehold on the Weybridge warehouse in 2011.
In the four years since Carlton & Co was enlisted to sell the property in Chessington, "the Davis Road building has gone from being fully occupied to now being only 50 per cent occupied," it added.
This is because Northamber chairman and the godfather of IT distribution - the firm is the oldest tech wholesaler in Blighty - was forced to react to declining sales and continued losses by axing staff.
The company has split with many of the major A brand vendors it once sold – including IBM, Fujitsu, Microsoft, Cisco, Toshiba, Lenovo, Kingston Technology.
The surveyor stated in its report that it had struggled to offload the property as market demand was and "remains very weak" with just one inspection from a car sales company during the four years.
The problem is that being the "edge of an industrial estate" has deterred businesses taking over the site for lack of "adjacent shopping areas" and the potential impact on staff retention.
"A full marketing campaign has been undertaken. There has been almost no sign of interest in the unit and therefore we recommend a change of use be given consideration," it added.
Northamber paid for Lanmore Consulting to explore the impact on parking and local transport links but found no reason for the planning permission to be withheld.
Main Street Design investigated the ground conditions and chemical testing found "insignificant" levels of contamination.
A decision on the planning permission is expected on 13 May.
El Chan presumes that if planning permission is approved then Northamber will be able to entice property developers to buy the land.
Potential buyers may then have the joy of knowing - or not - that a small piece of history was made in their living room, or toilet or even their bedroom, where the early tech channel in Britain first took hold.
We asked Carlton & Co for comment but have yet to hear back. We also slung a call into chairman Phillips at Northamber, but he has yet to ring us back. ®
Sponsored: Minds Mastering Machines - Call for papers now open