Microsoft spells out new rules for exiling .EXEs
Adware classification regime won't tolerate privacy probes or auto-installs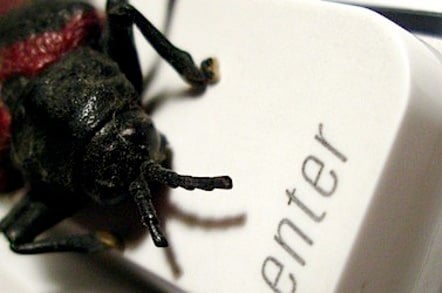 Microsoft has updated the methodology it uses to define adware, a move designed to make it clearer just what the company considers worthy for removal by its malware tools.
Redmond's new rules are simple: an application is adware if any of the following criteria are met:
It breaks the "unwanted behaviour" rules (in more detail below);
The advertising is inappropriate or out-of-context for the user; or
The adware doesn't respect user privacy.
Microsoft also notes that consumer complaints are taken into account in classifying adware.
A detailed description of the classification criteria is here.
The kinds of "unwanted behaviours" that Redmond is looking for will be familiar to anyone who's been burned by mistakenly clicking on the link, with lack of user choice or control topping the list. Programs that lie about their intent or try to hide themselves from the user's notice are verboten, as is software that installs itself, re-installs itself, sucks down other apps without telling the user – and, of course, software that falsely claims to be from Microsoft.
Microsoft will also be looking for software that opens browser windows without permission, redirects or blocks search queries, or manipulates Website content without permission. "Your computer is running slow" adware messages are also getting the hard eye from Microsoft's malware-machers.
The provider of the software has to be clearly identified, you have to be able to close advertising windows, and the software has to be uninstallable "using the same name as shown in the ads [the software] produces", Microsoft states.
The full set of criteria is detailed here. ®
Sponsored: Minds Mastering Machines - Call for papers now open