Euro trade commish criticises Chinese telecoms subsidies
... but drops unfair pricing investigation into Chinese mobile imports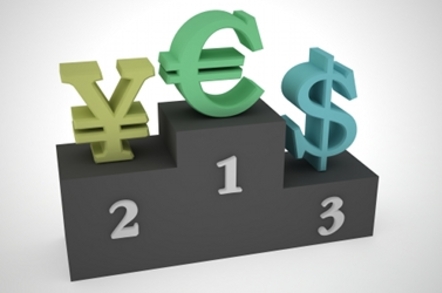 Chinese government subsidies to its telecoms sector are fundamentally unfair, Europe's top trade official has said - just after he announced that the European Commission has dropped a planned unfair pricing investigation into EU imports of Chinese mobile equipment.
European Union trade commissioner Karel De Gucht criticised what he described as a culture of government subsidies in China "that puts them in a more favourable position than our companies", according to reports.
"They get subsidies," he told the Financial Times newspaper. "If you have a line of a couple of tens of billions with the bank that you can use at your discretion this is a huge subsidy, no?"
De Gucht made his comments following a European Commission announcement that it had revised a decision in principle of May 2013 and decided not to pursue an anti-dumping investigation into Chinese mobile equipment companies such as Huawei and ZTE. The Eu alleged that some Chinese companies had dumped telecommunications network equipment onto the European market at below cost levels.
"The anti-dumping investigation will not be pursued," a Commission statement said. "Further analysis has shown that the essence of the problems posed by Chinese competition on the EU market lies in the subsidisation of the mobile telecommunications networks." The statement added that a decision in principle also dating from May 2013 to launch an anti-subsidy investigation into Chinese telecoms activity still stands, although it will not be implemented at this stage.
"It will not be activated for the time being to allow the continuation of the negotiations with the Chinese authorities towards an amicable solution addressing the EU concerns with respect to subsidization," the statement said. Should this investigation go ahead, it could result in the Commission imposing punitive tariffs on Chinese mobile equipment imports in the EU.
However following the announcement that the anti-dumping investigation has been dropped, De Gucht told the Financial Times that the EU would have to secure significant concessions from Beijing in order to settle the case. The way the industry benefits from the support of Chinese state banks and other parts of the government was fundamentally unfair, he said.
The decision to drop the anti-dumping investigation followed the settlement last week of two EU-China trade disputes over polysilicon and wine imports to China. The Financial Times described the developments as part of a broader effort to ease trade tensions ahead of a visit to Brussels on Monday by Xi Jinping, the Chinese president. But De Gucht said the subsidisation issue was unlikely to reach a settlement before Mr Xi's visit to Brussels. However he said he was confident a deal could be struck before the EU and China meet to discuss trade and economy issues in Brussels this summer.
Earlier this month Chinese president Xi said he would use his visit to Europe to speed up negotiations on a bi-lateral China-EU investment treaty and the development of free trade agreements.

Copyright © 2014, Out-Law.com
Out-Law.com is part of international law firm Pinsent Masons.
Sponsored: Minds Mastering Machines - Call for papers now open