HP exec: 'CYOD' will TEAR APART the IT dept as we know it
Bring out yer device, bring out yer device... (as long as you don't work at HP, Dell, Cisco)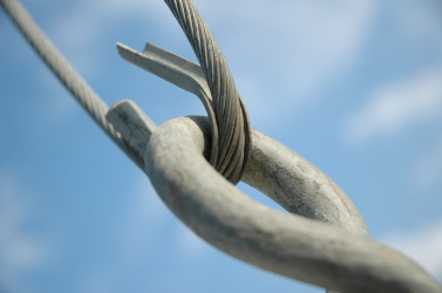 Corporations are close to handing staff credit notes to buy or choose their own technology in a trend that will bust classic IT departments and supply chains, HP's top boss for Europe reckons.
BYOD has morphed into Choose Your Own Device (CYOD) but the impact will still be just as dramatic, said Herbert Köck, HP's joint head of the Europe region and senior veep for the Printing and Personal Systems division.
"Large enterprises in Europe," he told The Channel, "very soon will get to the point where they are handing over a voucher to an employee for €500 to go out and buy [a device]".
He said employees will be somewhat restricted to a menu of certified options that will be permitted onto the network, but unlike the past, where a procurement head placed one order, Kock predicts there will be multiple orders going in from individuals.
"What will happen in the future is there are 1,000 employees showing up at the channel partner and saying give me a quote for one PC," he said.
Channel partners may not be set up to send 1,000 quick-fire quotes for one unit orders and may not open on a weekend when the employee wants to order, the HPer said.
This could drive those workers into the welcoming arms of hard-pressed retailers - but those retailers may not have the biz spec gear demanded by corporate overlords.
"Buy your device, if you think through to the channel, has a huge implication, so we are working together with channel partners to prepare them to build services to make products enterprise ready", added Köck.
Major adopters of BYOD will be mid- to large-scale organisations with 2,500 to 5,000 employees according to Gartner beancounters, despite this practice creating potential security risks and increased support costs.
But numerous resellers we contacted - who preferred to remain anonymous, rather than publicly disagree with a vendor exec - felt the impact of BYOD, or its CYOD variant, had been over played.
"We think it has been a lot of hype," said one large channel biz, while another said it had seen "some impact" but believed the centralised purchasing model will win out, adding that corporate device design was mirroring the consumer space.
Tech vendors may be trying to tap into the BYOD fad but HP, Dell and Cisco do not allow their workers to bring their own devices into the workplace. ®
Sponsored: Minds Mastering Machines - Call for papers now open