Tesla in 'Ethernet port carries data' SCANDAL
Musk sticks 'hands off' signs on console data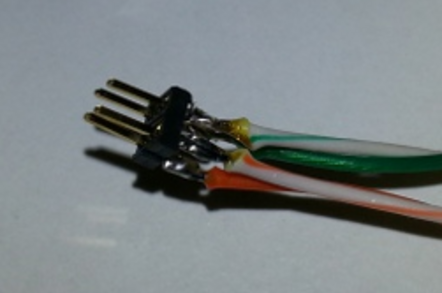 A Tesla enthusiast has sparked a thousand variations on headlines saying "Tesla hacked" by working out that in-car network traffic is visible on a port designed for service access to the network.
The thread on the Tesla Motors Club forum begins in March, and reveals various traffic types that are visible on the network segment that connects the centre console (192.168.0.100), the navigation screen (192.168.0.101) and a gateway device (192.168.0.102).
Along the way, naturally enough, the devices identify the services they offer – things like ssh, telnet, http, nfs, x11 and so on. The system is revealed to be running a version of Ubuntu and an oldish version of the mini-httpd Web server.
Dutch contributor to the thread "Disharmony" posted photographs showing a Firefox install running on the console.
The thread has also incited conspiracy theories about how deeply Tesla engineers are watching the internals of the car, since the company got in touch with "Nic", who kicked off the thread, claiming to have seen a "tentative hacking" of his car (The Register finds it more credible that after more than two weeks of forum discussion about the Ethernet port, someone in Tesla noticed the thread).
In spite of the "Tesla hacked" headlines, The Register notes that the non-RJ45 port "Nic" discovered behind a blind panel in the dash only provides access to the benign functions of the centre console and navigation screen – nothing to do with drive control.
More interesting is the question just how much source code Tesla should be releasing under various open source licenses, but isn't. ®
Sponsored: Minds Mastering Machines - Call for papers now open