Wanted: a new IT service desk for up to 200 users. Nothing fancy
Reg commentard seeks your input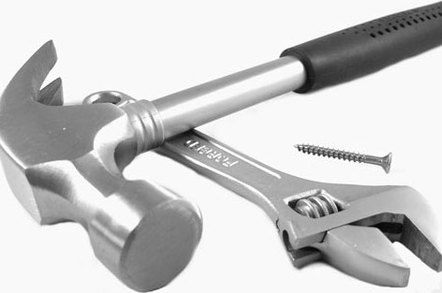 Readers' corner Reg commentard PaulW is looking to install a new IT service desk and is opening up to the wide audience that is The Register. He is "looking at something like Sysaid but ... suggestions would be appreciated."
Just ramping up to look for a new Helpdesk/Service desk with the current employer. They have and homegrown Access based application which ... is difficult to use at the best of times. Normally I would go to Jira and build something but quite frankly I need something quicker. Thoughts on what works best for a company of 100-200 users, of which ~50 per cent are remote. My list of features is nothing atypical:

Email integration for submissions / updating users
Web interface for Helldesk workers and/or submitting updating tickets by users
Ideally fully customizable on queues (one for desktop, network, biz-apps, etc.)
Supports subtasks if possible (but not a deal breaker)
Good Management Reports (aka pretty graphs)
Could usefully have KB type functionality too
Needs to be self hosted due to some of our special contracts.
What do you reckon? This way to El Reg Forums. ®
Sponsored: Minds Mastering Machines - Call for papers now open