'We're not sneaky, we're dads from the Midwest'
Plus: 'DMCA takedown in personal folders?'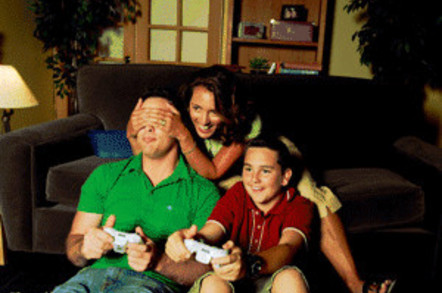 Quotw This was the week when the backlash over Mozilla's appointment of Prop 8-supporting Brendan Eich to the chief's chair continued, with OkCupid asking users to boycott the firm's popular Firefox browser.
Eich's new job has provoked controversy because he donated $1,000 to a campaign supporting Proposition 8, a 2008 California ballot measure that made same-sex marriage illegal in the state. The proposition was voted through in a general election, but later struck down as unconstitutional by the courts.
OkCupid posted an open letter to its homepage that pops up when the site is visited by a Firefox user and urges them to switch browser:
If individuals like Mr. Eich had their way, then roughly 8% of the relationships we've worked so hard to bring about would be illegal. Equality for gay relationships is personally important to many of us here at OkCupid. But it's professionally important to the entire company. OkCupid is for creating love. Those who seek to deny love and instead enforce misery, shame, and frustration are our enemies, and we wish them nothing but failure.
Eich has said that he's working with LGBT individuals and allies on inclusive policies at Mozilla, blogging:
You will see exemplary behavior from me toward everyone in our community, no matter who they are; and the same toward all those whom we hope will join, and for those who use our products.
Also this week, three members of the Mozilla Foundation's board have stepped down, but the firm denies that their departure has anything to do with Eich's appointment to CEO.
Sources were whispering to the Wall Street Journal that John Lilly, Ellen Siminoff and Gary Kovacs disagreed with the decision to hire Eich as chief, but the Foundation said:
The three board members ended their terms last week for a variety of reasons. Two had been planning to leave for some time, one since January and one explicitly at the end of the CEO search, regardless of the person selected.
Meanwhile, the founder of iFixit has told MacWorld Expo that his firm does everything from teardowns of new hardware to how-to guides with the same amount of information the average Joe gets - not very much.
CEO Kyle Wiens said he flies staff to Australia so they can get their hands on new hardware before the United States wakes up and has his repairs team combing the inventories of third-party resellers for spare parts that Apple doesn't offer. He also complained that the fruity firm was making it more and more difficult to be a certified Apple technician - the authorised cert only applies to Macs and is getting harder to obtain. He said:
They have done everything they can to put these guys out of business.
Over in the cloud, Dropbox user Darrell Whitelaw shocked the internet after he revealed that he'd been blocked from sharing a file in his personal folder on the service because it was the target of a Digital Millennium Copyright Act (DMCA) anti-piracy takedown notice. Whitelaw, who's a designer, found that he couldn't share the file because access to the material had been disabled, though he was still able to look at the content himself. He tweeted:
wow. @dropbox DMCA takedown in personal folders . . . this is new to me. pic.twitter.com/fSKxJUrFus

— darrell whitelaw (@darrellwhitelaw) March 30, 2014
Sponsored: Minds Mastering Machines - Call for papers now open