IEEE signs off on 400 Gb/s Ethernet development
And we shall call it P802.3bs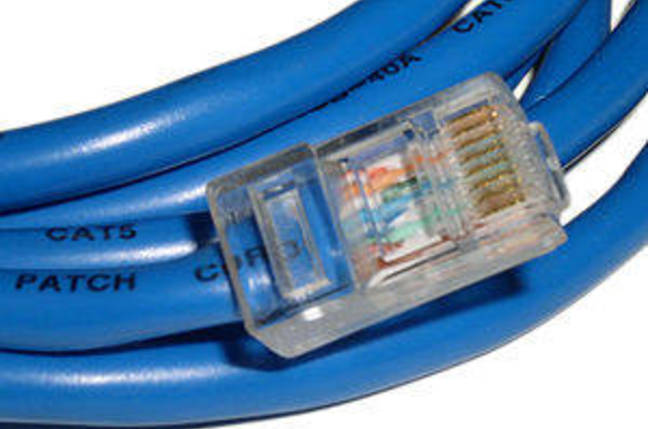 As we foreshadowed last month, the The Institute of Electrical and Electronics Engineers (IEEE) has green-lighted development of 400 Gb/s Ethernet.
Now known as IEEE P802.3bs, the nascent standard now has an official IEEE task force working to make it a reality and a goal, stated in this IEEE document (PDF) , to "Define Ethernet Media Access Control (MAC) parameters, physical layer specifications, and management parameters for the transfer of Ethernet format frames at 400 Gb/s."
Dell's John D'Ambrosia, acting chair of the study group promoting 400 Gb/s Ethernet, has opined that the new standard will "debut towards the core of networks". He also thinks the impact of work on this and other standards "will not be felt for five to ten years".
In ten years time it is entirely conceivable plenty of cloud-scale, internet-of-everything-consuming data centres will be very glad of the chance to run 400 Gb/s connections at their core. And maybe more than a few smaller-scale data centres will welcome it too: a few tens of thousands of virtual machines running on several thousand eight-core, ARM-powered femto-servers (based on technology pioneered in Samsung's Galaxy S10) pushing data into and out of the all-flash virtual SANS of 2024 are going to make a lot of traffic! ®
Sponsored: RAID: End of an era?