Need a refresher on virtualisation?
This one's smothered in GPU gravy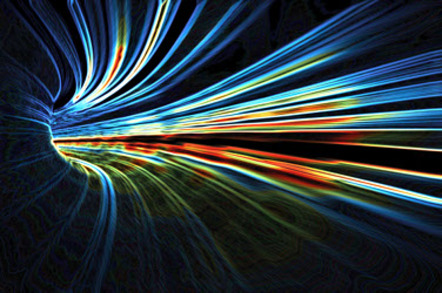 HPC Blog
This year at GTC, NVIDIA was pushing its Kepler-based GRID GPU tech to virtualise desktops, enabling a "anything, anywhere, anytime, on any device" usage model, but as a side effect delivered lots of guidance for VDI and virtualisation newbies.
GRID was one of the big announcements at GTC12, with demonstrations of the tech's use in gaming and graphically intense applications.
In this session, Luke Wignall and Jared Cowart, NVIDIA senior solution architects, take us through the history of virtualisation. These guys aren't the typical product marketing types; they've spent a lot of time working with customers to design and implement virtualised infrastructures.
The first part of the discussion covers virtualisation from a historic standpoint, looking at the factors driving server virtualisation and, now, desktop virtualisation.
Later on, they talk about the different ways to virtualise desktops, making the point that there's not any "One True Solution" in this space. Like everything else, there are trade-offs and every organisation needs to figure out who their users are and what they need from their work platform.
Towards the end of the session, they present a case study and use it to discuss what customers really need to keep in mind as they go down the VDI road. There are definitely bumps in that road, plus a few places where the guardrails might be missing or broken.
For anyone who is considering a VDI initiative, or who needs to get some ammunition to justify a VDI project, watching this presentation is well worth the time. I'd also recommend it for anyone who is new to the wide world of all things virtual, or who could use a refresher course. You can watch the session here. ®
Sponsored: Learn how to transform your data into a strategic asset for your business by using the cloud to accelerate innovation with NetApp