How much is a security bug report worth to Facebook? About $2,100
Team Zuck paid out $1.5m for 687 reports of vulnerabilities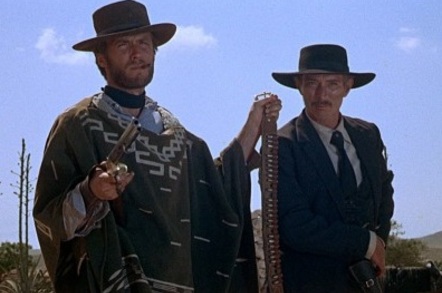 Facebook wasn't the first to offer security researchers bounties for reporting vulnerabilities – but the social network reports it paid out $1.5m in 2013 for bug reports, and says it is increasing the amount of cash on offer in the coming year.
According to the advertising giant, it received 14,763 reports of suspected flaws last year, an increase of 246 per cent on the 2012 figure. Unfortunately for Facebook's security team there were a lot of false positives in there, and only 687 write-ups turned out to be worth paying for – and, thankfully, roughly six per cent were classified as high-severity issues.
"Most submissions end up not being valid issues, but we assume they are until we've fully evaluated the report. That attitude makes it possible for us to triage high-priority issues quickly and get the right resources allocated immediately," said Collin Greene, a security engineer at Facebook.
"We've managed to take the median fix time for high-severity issues down to just 6 hours, and we're going to continue focusing on efficiency as the program grows. We also use static analysis and other automated tools where applicable to help prevent engineers from repeating mistakes later."
Most of the valid bug reports were filed from India, but they appeared to be of low value – Facebook got 136 flaws from the subcontinent and paid out an average of $1,353 for each. Russians earned the most last year, with 38 submissions earning $3,961 on average.
As for the home-grown talent, US researchers found 92 correct flaws, with an average payday of $2,272 each, while the British contingent sent in 40 valid bugs each worth $2,950 on average. Facebook's highest payout went to Brazilian researcher Reginaldo Silva, who earned $33,500 for finding an XML external entity vulnerability within a PHP page.
It's not just straightforward flaws Facebook is paying for. One researcher found a bad piece of user interface design in its Page administrator tool that could have allowed people to accidentally assign new administrators to a Page instead of blocking them.
Facebook is amending its bounty rules for next year; boosting some payouts and adding Instagram, Parse, Atlas, and Onavo to the program. But it's also removing text-injection flaws from the payout list, arguing that rendering extra text on a page isn't a security issue on its own. ®
Sponsored: Minds Mastering Machines - Call for papers now open