'Bank couriers' who stole money from OAP cancer sufferer jailed
Two men sent down for fraud by false representation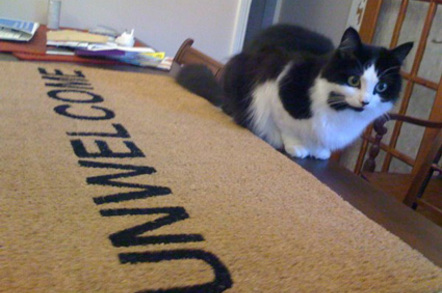 Two men have been jailed following their conviction for running a series of courier fraud scams in south London, Surrey and Sussex.
Shaun Moore, 22, of no fixed abode and Jevon Grant, 20, of Croydon were sentenced to 18 months imprisonment and two years in a young offenders' institution, respectively. Both pleaded guilty to conspiracy to commit fraud by false representation.
The pair teamed up to defraud their victims out of approximately £20,000 before their arrest last September. Moore and Grant admitted targeting vulnerable adults during subsequent police questioning. Their victims included an 83-year-old cancer sufferer.
"The scam worked by one of them calling the victim and claiming to be from their bank," a Met Police statement on the case explains. "They would convince the victim that their bank cards were at risk and would persuade them to hand them over to a 'courier' that would be acting on behalf of the bank. The pair would then get hold of the cards and PIN codes and steal money from their victims' accounts."
Detective Inspector Simon Harding, from Croydon CID, who led the investigation said: "We have seen a significant increase in this type of 'courier fraud' over the past couple of years. Whilst there are simple steps that people can take to avoid being targeted by fraudsters, the sad reality is there are still people out there - often quite vulnerable people - that are being conned out of thousands of pounds by people like Grant and Moore."
"The simple rule of thumb is never give your bank card to anyone. Under no circumstances should you tell your PIN to anyone, no matter who they claim to represent - be it your bank, police or any other organisation or authority," he added.
Bank courier fraudsters often use social engineering trickery that relies on a feature of the telephone systems that's largely unknown to the general public, as a run-down of the scam by Action Fraud explains.
A fraudster will cold call you on a landline, claiming to be from your bank or the police. They state their systems have spotted a fraudulent payment on your card or it is due to expire and needs to be replaced.

In order to reassure you that they are genuine, they suggest that you hang up and ring the bank/police back straight away. However, they don't disconnect the call from the landline so that when you dial the real phone number, you are actually still speaking to the fraudster.
Action Fraud's advisory includes common sense tips aimed at helping people to avoid becoming victims of the scam. It notes that neither the bank or police will send around a courier to collect a credit or debit card. Neither will legitimately ask for a PIN either. ®
Sponsored: Minds Mastering Machines - Call for papers now open