UK storage integrator Glasshouse Tech goes titsup
Calls in KPMG Restructuring to keep lights on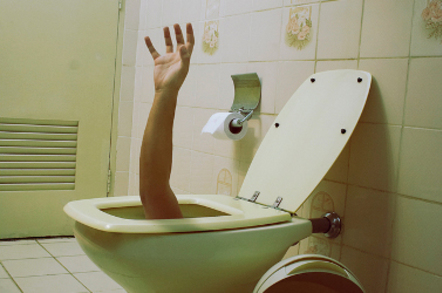 Glasshouse Technologies has called the administrators into its UK ops after directors exhausted all possible solutions to heal the sickly infrastructure services integrator.
El Chan can reveal that KPMG Restructuring answered the cries for help on 27 March just days before Glasshouse was due to attend a winding up petition at the High Court.
Robert Croxen and Allan Graham were appointed as joint administrators to oversee the operation.
"In light of the ongoing losses, the company had been considering numerous options - including a potential sale of the business - for some time," Croxen told us.
"However, following the recent withdrawal of interest from a prospective purchaser, coupled with increasing pressure on cash flow, it became necessary for administrators to be appointed," he added.
Glasshouse was formed in the the UK through the acquisitions of well respected storage integrators Source and Sagitta and was considered to be one of the stronger specialists in the field of storage.
But results took a downturn in recent years and the firm posted pre-tax losses in 2010, 2011 and 2012 which totalled £6.9m.
There was talk of an IPO Stateside on several occasions in 2010 and again 2011 but it shelved those plans due to an uncertain economic outlook.
The business had been run by Steve Sharp, who is CEO at the US-based parent. Local management left late last year – including controller Jonathan Cook and MD Paul McGolpin.
Sources told us that the US owners had been trying to find a buyer for the UK business for months, but very little interest had been forthcoming.
The company was the subject of a winding up order from HMRC and was due to appear at the High Court on 31 March, which was another sign that all was not well.
Chief marketing officer Jay Seaton told us last month he expected to resolve the situation in the near future, and in a sense the administration has dealt with that problem.
The good news for staff enduring a difficult time is that only two of the 118 strong workforce were made redundant by KPMG as a result of the administration.
Croxen said that it will be "working with the company's key customers to assess options for the business".
He added: "We would urge any parties who may be interested in acquiring the business or its assets to contact the administrators as soon as possible."
We called Seaton but he was not available to comment at the time of writing. ®
Sponsored: Minds Mastering Machines - Call for papers now open