US judge tells Marvell to pay Carnegie Mellon Uni $1.5bn in patent fallout
Chipmaker to cough for 'wilful infringement' of uni's IP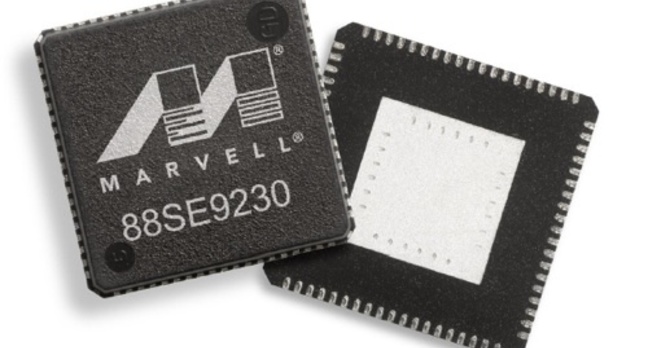 Chipmaker Marvell Technology has been hit with an extra $370m in damages for "wilfully infringing" on two hard disk drive patents owned by Carnegie Mellon University.
Marvell's already billion-dollar damages bill has now gone up to a whopping $1.54bn, after US District Judge Nora Barry Fischer said that the university had shown enough evidence to prove that Marvell copied its tech on purpose.
The amount is almost a third more than the $1.17bn awarded by a jury at the end of 2012 - based on a royalty rate of 50c a chip - with $79.6m to be tacked on for infringements that the jury couldn't consider because they didn't have recent financial information at the time and the rest on enhanced damages.
In certain cases, judges can go as far as tripling damages, but Judge Fischer said that to raise the award to $3.75bn would have "severely prejudiced" Marvell and might even have put it out of business.
However, the judge ruled that Marvell knew about the patents for at least seven years before Carnegie sued in early 2009, forcing the chipmaker to pay for its wilful infringement.
"The Court holds that the credible evidence presented at trial sufficiently establishes that Marvell deliberately copied CMU's patents and such finding favours awarding enhanced damages to CMU," she said.
"The Court, however, does not believe that Marvell is sufficiently capitalised to withstand a penalty of treble or even double damages.
"This award is sufficient to penalise Marvell for its egregious behaviour and to deter future infringement activities," she added.
Marvell has previously said that it believes it has "strong grounds" for an appeal, so it's likely to push ahead with appealing this decision along with everything else. The firm maintains that the 50c per chip royalty rate used wasn't right and believes damages should have been limited to Marvell chips in the US.
"Under the correct claim construction, the asserted CMU patent claims are invalid and not infringed; and even if infringement were found, any damages should have been commensurate with the nominal license fees that CMU previously obtained from others," the firm has said. ®
Sponsored: Fast data protection ROI?