Dotcom wants NZ to have fiat-backed crypto-currency
Not an April Fool joke, apparently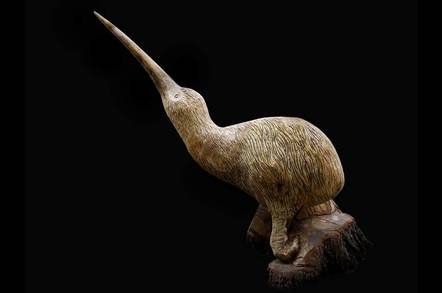 Either New Zealand is leading the world in April 1 news stories, or Kim Dotcom's Internet Party is not only proposing a government-backed crypto-currency, but thinks it should operate in parallel to the country's fiat currency.
Since the story starts on March 26, Vulture South is forced to at least accept the hypothesis that the idea is genuine. At the party launch last week, one of the balloons flown by Kim Dotcom in the party's ten-point-plan included creating "an encrypted digital currency for international transactions", alongside somewhat more conventional ideas like funding a second international submarine cable for New Zealand.
Now, Fairfax NZ writes that the proposed crypto-currency would stand as a fully-government-backed form of money, and would be subject to taxation.
The Internet Party's chief executive Vikram Kumar told Fairfax the currency would also be subject to mechanisms such as monetary policy (with the idea, Vulture South supposes, that it would be less subject to the wild fluctuations and built-in deflation that characterises unregulated crypto-currencies like Bitcoin).
Fairfax quotes Massey University banking expert David Tripe – a name which briefly triggered Vulture South's April 1 antennae, but no, he's real – as stating that New Zealand already has a digital currency. It's called the New Zealand Dollar. ®
Sponsored: Minds Mastering Machines - Call for papers now open