Outgoing boss of IT slinger Azzurri 'gets NED post at Alternative'
Vim Vithaldas leaps from one comms player to, er, another - sources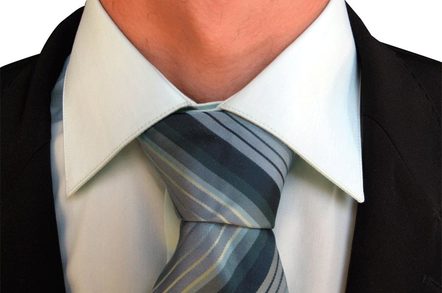 Outgoing Azzurri Communications boss Vim Vithaldas is to slip into a non-exec director's role at AIM-listed Alternative Networks, say sources familiar with the matter.
The man has already tendered his resignation at the south coast based integrator which he will leave in a less troubled state when he stands down at the end of June.
Word in the channel is that Vithaldas, who was hired by Azzurri's banking syndicate to turn around the sickly comms tanker will take on the role from the summer.
The chartered accountant knows the comms sector well having spent 15 years at UC player Datapoint before launching Consolidate Business Services in 2009 - a firm that bills itself as experts in managing corporate restructures and turnarounds.
He was put at the top of Azzurri by its banking syndicate in late 2011 and was at the helm during two significant re-finances when the financial backers wiped off more than £280m in debts.
With a cleaner balance sheet, the business is in rebuilding mode following years of continued revenue declines, down from £149m in fiscal '09 to £114m in fiscal '13 ended June.
As revealed by us previously, Alternative Networks had been talking to Vithaldas about acquiring Azzurri back in 2012 but the companies couldn't settle on a price, sources told us at the time.
This year Alternative has already forked out more than £50m to buy managed hosting and cloudy biz Control Circle and virtualisation specialist Intercept IT.
Vithaldas and Alternative Networks did not respond to calls for comment. ®
Sponsored: Minds Mastering Machines - Call for papers now open