Range Networks unleashes rewritten OpenBTS
Time for open source mobile network software outfit to act like 'a real company' says CEO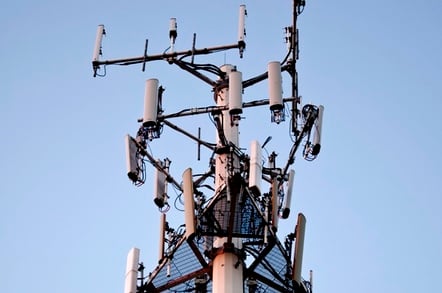 A doubling of its engineering team has let Range Networks launch a substantial re-write of its open source mobile network code base as it targets the service provider market.
Former Red Hat and Cisco exec Ed Kozel, who took the reins as CEO in January, told Vulture South the new release is a substantial rewrite of the OpenBTS code base that includes "hundreds" of bug fixes and a variety of new features.
The release also represents the shift towards being "a real company", Kozel said, "moving from pilot networks to production networks".
While the OpenBTS software plus its radio kit was well-received in the academic and developer community, Kozel said, "the code wasn't stable enough" for large commercial deployments.
"For example, when it scaled up under a heavy load, we had problems, and at that point, we had no idea with those limits were, or what the underlying problems were with capacity … there was a real shopping list of issues."
"We've been working with a lot of our customers in the field for six months. Whether it was thermal issues, capacity issues, easier deployment of the product – all of that became embedded into the 4.0- release," he added.
A big item, given Edward Snowden's revelations, is the addition link encryption to the system, with support for A5/1 and A5/3.
There's also been significant work put into manageability, Kozel said. While developers and universities working with small deployments – one or two units – didn't mind logging into each system and working with a CLI, that's not viable for a live network.
The new Web interface, Kozel said, "allows you to set key parameters, and apply that to all the systems in the network.
"And more importantly, that interface is via a documented set of JSON APIs, so you can build your own if you wish. Our goal is to allow others to build applications on our platform."
Range Networks says the OpenBTS 4.0 release increases concurrent registration processing capacity by 14 times, now supporting more than 1,000 SIP subscribers per node, and has a new Layer 3 architecture that improves handover in multi-node networks.
The release also adds automated load testing. "Before, to do load testing, we would have to watch a customer load up a network and watch it fail. That's not what you do if you want to be a real company," Kozel said. ®
Sponsored: Learn how to transform your data into a strategic asset for your business by using the cloud to accelerate innovation with NetApp