Dell tells customers: 'Opt out' if you don't want a channel service
Customers' order history and more finds way to third parties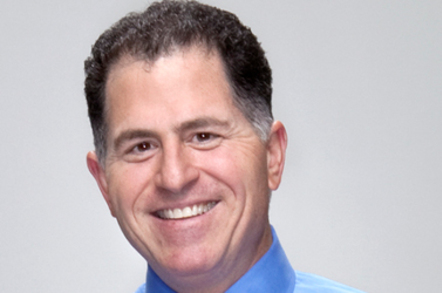 Dell is asking half a million customers Stateside to hand over their privates to channel partners or to actively "opt out" of a sweeping programme to reduce the number of accounts the firm services directly.
As previously revealed, between 200k to 500k customers in North America – presumably those not deemed large enough – will no longer have a direct sales rep from Dell calling on them.
Instead, under the auspices of Project Velocity, friendly local US and Canadian channel types will be stepping in to manage these customers and Dell has finally got round to highlighting the plan.
A letter distributed last week to private and public sector organisations revealed, "To better serve your needs, we engaged the help of our channel partners".
It continued, "your account may be transitioned to and managed by one of the channel partners. In the event it is transitioned, Dell will refer and ask the partner to contact you."
Customer details including account numbers, purchasing history, pricing and discounts and anticipated orders in the pipeline will be sent to the incumbent channel partners unless otherwise stated.
Those that don't want to be managed by one of Dell's third-party suppliers were given 30 days to opt out of the Velocity project – but unless they do so, they will be automatically enrolled.
"Unless your company advises us otherwise, we assume that your company has consented to the disclosure," Dell added.
Channel partners account for a little more than a third of Dell's total business and it was always likely to lean more on third-party suppliers in the new era under Mick D when the firm needs to chop out costs to pay down debts.
A similar process is expected to hit the shores of EMEA this year, but a Dell spokeswoman told us "we have been working some updates to the PartnerDirect programme [locally]".
Further details are expected at next month's Dell Enterprise Forum in Frankfurt due to be held on 14 and 15 April. ®