C'mon, Commvault: You have the tech to build VM mutants...
Why not give rivals a fright?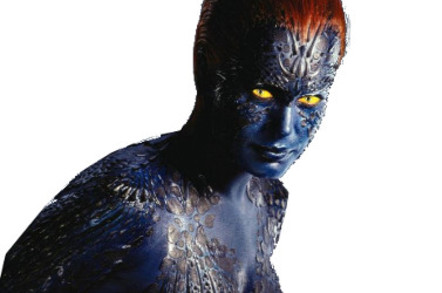 Blocks and Files Commvault, the arch archiver and backup biz, appears to have a virtual machine "mutation" facility, and this has prompted some speculation here at El Reg storage desk.
A quick recap. Simpana 10 can back up physical and virtual servers and virtual machines (VMs) from VMware and Hyper-V. It supports cross-platform data protection from/to VMware vCenter, vCloud Director and Hyper-V.
Simpana's Virtualise Me technology can automatically create a VM from a backup copy. A CommVault blog notes: "The heart of 'Virtualize Me' is the ability to run an automated physical-to-virtual (P2V) conversion starting from a system state backup copy as the source and leveraging any instance VMware vSphere at the DR site."
OK, fast-forward to a talk with Robbie Wright and Liem Nguyen, respectively senior product marketing manager for virtualisation and the cloud and senior director for global corporate communications. As I know, they said, Simpana can back up and snapshot VMs and capture lots of metadata about the VMs en route. It collects it, indexes it and catalogues it.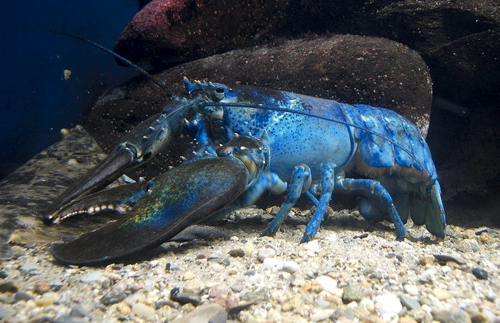 An estimated one in 2 million lobsters are blue due to a genetic mutation
So, let's start speculating. Simpana has "cross-platform data protection from/to VMware vCenter, vCloud Director and Hyper-V," meaning – El Reg storage desk thinks – the backup of a Hyper-V VM and its restoration to VMware, or vice versa.
Simpana can do this because it has so much knowledge about the run-time needs of a VM that it can translate those needs from Hyper-V to VMware, and vice versa. It can also do this from Hyper-v to vCloud Director, to the cloud. And a flash of light went off in my mind: Simpana 10 could backup a VMware VM and restore it to a VMware vCloud or to Hyper-V, or back up a Hyper-V VM and restore it to a VMware vCloud.
It has a dash copy facility to replicate deduplicated VMs and that would be a natural fit to the transfer of VMs from on-premise to the cloud, or movement the other way.
Commvault is nothing if not agnostic, and Microsoft has its Azure cloud. Are you thinking what I'm thinking? Commvault could maybe add Azure into the mix above and backup/restore VMs from/to:
VMware vCenter
vCloud Director
Hyper-V
Azure
Wow. That's quite a speculative leap. Let's make another. The most popular business cloud is Amazon. Er ... suppose Commvault added AWS (Amazon Web Services) into this mix and was able to backup/restore VMs from/to VMware, Hyper-V, Azure and AWS? It would be like an ability to mutate VMs from one species of server virtualisation on premise or in the clouds to another.
Where would this end? Let's finish this train of thought by pointing out that there are other virtual server environments and other clouds. Were CommVault to start down this road it could go a long, long way.
Commvault is not alone; NetApp has its Project Shift to take a VM running under one hypervisor and port it to another. Vulture South wrote:
Project Shift can pull off that trick because a tool to convert VMware's VMDK virtual disk format to Microsoft's VHDX virtual disk format is a part of Data ONTAP, the firm's storage appliance operating system. Project Shift relies on another ONTAP tool – snapshotting – and refers to a recent snapshot of a virtual disk before porting it to a second hypervisor (Citrix and Red Hat are also allowed as source virtual disks) by altering some blocks in the virtual disk file so it is ingestible by the second hypervisor.
NetApp calls it cloud virtualisation technology. A NetApp community webpage states:
Project Shift is a collaboration across all divisions here at NetApp to enable our customers to quickly shift a workload from any hypervisor to any other hypervisor (as well as physical to hypervisor or the other way around). We do this by leveraging Data ONTAP and our deep understanding of virtualisation. More specifically we use FlexClone to clone the data blobs from one format to another writing any unique differences as needed.
Microsoft's Migration Automation Toolkit (MAT) uses it to get a customer's infrastructure off VMware and onto Hyper-V. So, add in Azure as a destination and Microsoft will be doing part of what Commvault could do. Put yourself in NetApp's shoes and recognise it has AWS interests and we might see NetApp adding AWS as a Project Shift destination.
It seems to Reg storage desk that cross-hypervisor and premises-to-cloud VM portability are both about to get a lot more interesting.
Were I Veeam, I should want to have a long conversation with my CTO. ®
Sponsored: Learn how to transform your data into a strategic asset for your business by using the cloud to accelerate innovation with NetApp