CCL Computers probing source of fake virus-riddled dispatch mail
Small e-plague outbreak in Bradford, not many infected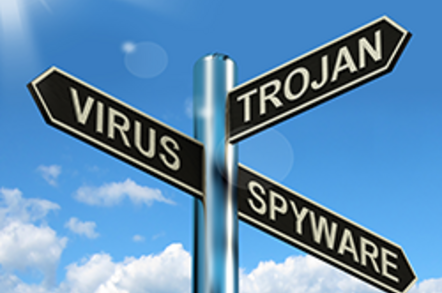 Bradford-based reseller CCL Computers is investigating the origins of a fake dispatch email containing a virus that was today sent by a third party to at least a thousand of the firm's customers.
The tracking details on the standard template were legitimate, say sources who received the mail, as they pointed to a genuine delivery made on 11 November to an individual in Bournemouth.
A spokesman at CCL Computers told us "we've had in excess of one thousand calls from customers today [from 9am up to now] relating to that spoof email."
Such was the concern among customers that CCL's switchboard was ringing hot, and some complained of not being able to get through.
The spokesman said details had been passed to the fraud squad - perhaps to gather dust with all the other comparatively small cases. Management are also trying to identify the source.
The virus was in a zip file included on a standard email template that CCL uses and some customers had opened it, the company spokesman revealed.
"We have had a very small number of customers that opened it thinking it was a dispatch note but they ran virus scans and were able to remove it," he said.
"We are advising all customers to delete the email," he added. ®
Updated
A spokesman at CCL contacted us on 1 April to say the "vast majority of people" receiving the mail were not its customers.
"As well as phone calls, we have received huge number of bounce back emails from mail servers complaining that the user doesn't exist, the message is spam or contains a virus.
"We checked a sample of these, but none related to our customers. Again, the vast majority of people calling us about the issue are not our customers and some are even from other countries."
The spokesman added that customers do sometimes post dispatch messages online, "so it would be easy for a malicious person to create apparently genuine looking emails.
"We are quite confident in saying that customer details are safe and we have not been hacked," he added. ®
Sponsored: Minds Mastering Machines - Call for papers now open