Life support turned off: NHS Direct dies silent, undignified death
Sorry gov, but on the interwebs, everyone can see your spleen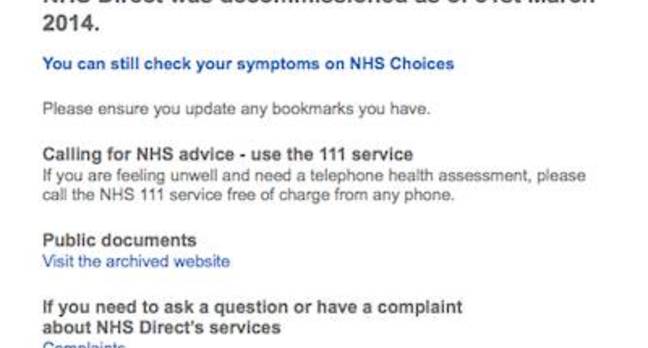 NHS Direct is dead and England's health service was hoping few people would notice that it had moved the kill date forward five days for its "financially unsustainable" advice website.
The 15-year-old service was supposed to limp on until the end of this month, but the NHS pulled the plug early.
As of Wednesday morning, anyone visiting the nhsdirect.nhs.uk site - which had carried helpful A-to-Z information about a large variety of illnesses, diseases and associated symptoms - discovered that it had already shutdown, even though the closure date was IN THE FUTURE.
The message reads:
NHS Direct was decommissioned on 31st March 2014.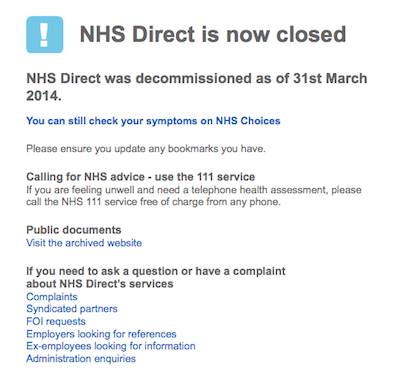 It goes on to point patients at NHS Choices, where they can still check symptoms online. Meanwhile, NHS Direct has been archived.
The body was an NHS Trust, but costs spiralled after the disastrous inking of contracts for the cash-strapped 111 phone line. ®
Sponsored: Fast data protection ROI?