Boffins power wearable tech with body static
Fondle your phone for free electricity, thanks to the power of polydimethylsiloxane!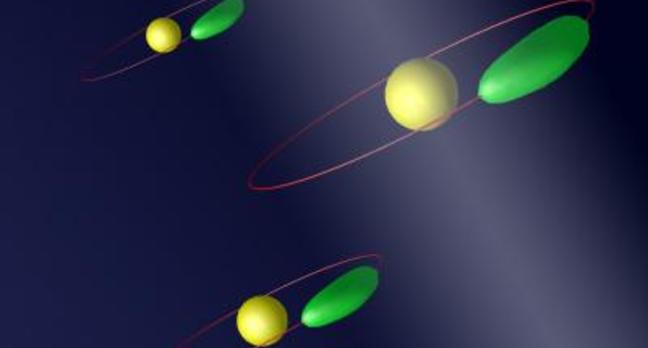 A group of Chinese researchers reckon they're close to a practical method of harvesting the static electricity you generate when tapping and swiping the screen of your smartphone as backup power for the phone itself.
As anyone who's jumped back swearing at their hand when all they wanted to do was open a door in the office can attest, the human body can build up a quite considerable static charges. Turning it into useful electricity, however, is a little more challenging.
A problem this research team, led by Peking University's Bo Meng, is trying to address is to make the generator efficient without requiring that it be grounded to earth.
In this paper at Applied Physics Letters, they outline their approach, in which rather than grounding their STEG (single-friction-surface triboelectric generator), the body is used as an electrode, as per this circuit diagram: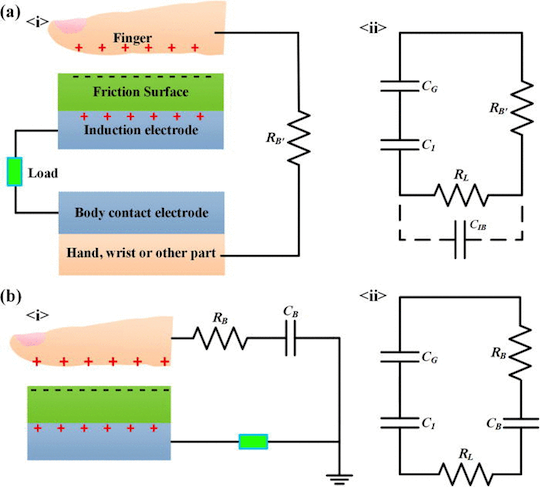 (a) STEG with human body conduit and (b) the STEG with grounded
electrode when finger taps the friction surface donates electrons.
Image: Applied Physics Letters, 2014
As they write in their paper:
"When finger taps the friction surface and separates, the two contact surfaces compose a friction pair and get electrostatically charged owing to the difference in electron-attracting abilities ... finger skin shows a tendency to donate electrons in contact electrification. After electrostatically charged, it operates similarly as an out-of-plane gap closing electrostatic generator. Under repeated tapping and separating cycles, charge moves forward and back between the induction electrode and the charged finger skin via the external loads."
Using a surface of micro-patterned polydimethylsiloxane, the researchers claim they were able to achieve an output voltage of 200V with a current density of 4.7 micro-Amps per square centimetre. That's not about to replace the battery on your laptop computer, but the researchers say "the STEG could be a potential power source for low-power electronics, especially for wearable devices". ®
Sponsored: Are DLP and DTP still an issue?