Gr8, it's the new M8! Ideal for that celebrity funeral selfie
A camera that lets you chat online
Here comes the selfie machine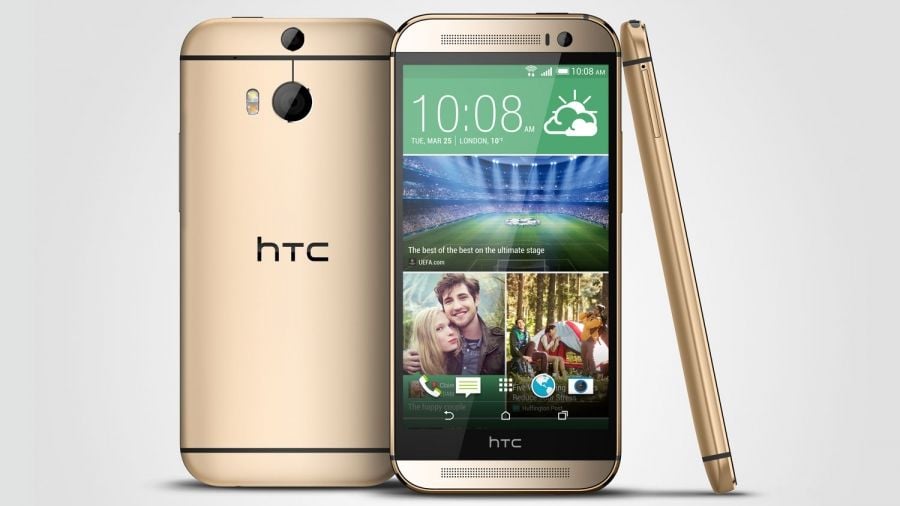 Here comes the selfie machine ... the HTC One M8
The photo gallery has useful sorting options and can recognize people in pics by their faces, which ties in nicely with a "selfie" mode as one of the quick camera settings. You can define shortcuts to control a host of traditional camera parameters such as ISO, white balance and shutter speed.
Ultimately, however, the specs don't match up to the 20.7Mp cam from Sony on the Z2 and 41Mp on the Nokia Lumia 1020. Even if it isn't just about the number of pixels, both Sony and Nokia have mechanical image stabilization. It may not be as great as the gear we have on The Reg's LOHAN, but it's still better than none at all.
There is a special effects and sharing app called Zoe that stashes files in online cloud storage, and a video mode that takes twenty stills as it starts recording. The slow-motion control lets you choose what speed different bits of the video should be played in for Top Gear-style special effects. You can overlay music to a video and HTC's software will help by setting edit cuts to the beat. The Zoe software will ship in the summer.
HTC's Sense user interface has been fiddled with improved with color changes to reflect where you are in the menu structure. The home screen has a posh RSS reader called Blinkfeed, which serves up news and other stuff from HTC's big media pals.
Like Sony, the HTC M8 has – or at least will have as it's not shipping from launch – an ultra-low power mode. This reduces the functionality to feature phone levels, but you will give two weeks on standby from the 2600mAh battery.
And for people who don't want all the Sense 6 user-interface enhancements and the wall-to-wall software installed software, there will be a vanilla "Google Play" edition. The phone comes with Wi-Fi 802.11 a/b/g/n/ac, LTE and so on, so you'll be able to connect to the internet and chat away – maybe even make a few calls if no one is on WhatsApp or Kik.
HTC has done an impressive job of rolling out the M8, having been stung by camera part shortages for the M7. The M8 is in 30 stores today and will be available across the whole of Europe by April 4. As a benchmark, Carphone Warehouse is selling it for £550 SIM-free, and over in the US it can be picked up for about $199.99 on a two-year contract from the usual suspects. ®
Sponsored: Minds Mastering Machines - Call for papers now open