Meet Microsoft's latest Windows Server reseller – come on down, Google
Search king, OS giant team up to take on Amazon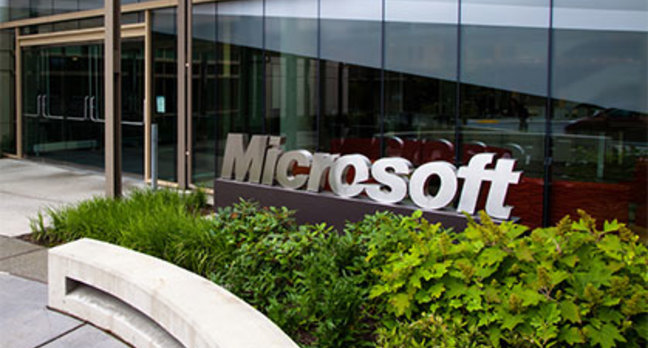 GCPLive Google is going to serve up Microsoft Windows in virtual machines on its Compute Engine service as the web giant hopes to dethrone Amazon as the king of the cloud.
Support for the operating system was announced by Google on Tuesday at its Cloud Platform event in San Francisco: the search king will make Windows Server 2008 R2 available in its public cloud in "limited preview," and push Red Hat Enterprise Linux and SUSE Linux Enterprise Server into general availability.
These are significant moves for the web supremo, as these are the systems relied upon by enterprises.
It also demonstrated how the rise of cloud computing has shaken up the relationships between some of the world's largest technology companies. Though Google and Microsoft compete with each other on search (Google v Bing) and the cloud (Cloud Platform v Azure) and phones (Android v Windows Phone), that hasn't prevented them partnering up to increase Microsoft's software sales.
We're told Microsoft will sell Windows Server licenses to Google, which will then bundle them with the virtual machines it rents to cloud customers. Google is effectively now a Windows operating system reseller. (It's worth noting Amazon also hosts Windows Server on its compute cloud and takes care of the licensing.)
"We have a SPLA [Services Provider License Agreement] arrangement with Microsoft," a Google spokeswoman told The Reg. "We have two pricing options which makes it easy for developers: one for small instances, all other prices are across the board per core. Most other providers have a lot, which can make it pretty complex to understand the pricing."
This is part of a larger shift that has seen cloud-based technologies proliferate and change how established companies conduct their business. Oracle, for instance, used to make fun of the cloud, but faced with margin-sapping Amazon, it has been forced to start its own – and partner with arch-rival Microsoft as well.
At the end of last year, Intel though a long-time ally of Microsoft acknowledged the death of the famous "Wintel" alliance as it said it would work to welcome in Google's Android and Chrome Operating Systems into its cozy club.
By adding in further operating system to its cloud, Google is showing that even it, a cloud-first company, is not immune to these changes and has to form alliances with its own competitors to take share in the cloud. It's an Alice in Wonderland world and judging by the company's vast price reductions on Tuesday, we're just getting started. ®
Sponsored: Fast data protection ROI?