Apple says sayonara to Samsung's ninjas: iPad, iPhone don't infringe comms patents – report
Attempt to extract damages in Tokyo court denied, we're told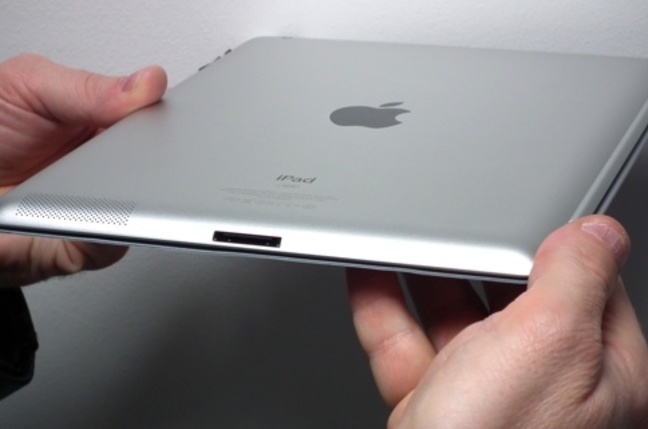 Apple's iPhone 4 and 4S and iPad 2 products do not violate Samsung-owned patents, a judge in Tokyo ruled today, according to reports.
The South Korean giant had taken its rival to court in Japan and demanded damages for alleged patent infringement, and is now considering lodging an appeal, we understand.
The ruling, as reported by Bloomberg, is the outcome of the latest skirmish between the pair of smartphone giants in their long-running, globe-spanning patent war. The tech at the heart of this particular case involved data communication patents owned by Samsung.
"We are disappointed by the court's decision," a Sammy spokesperson told the newswire earlier today. "Upon a thorough review of the ruling, we will determine which measures to take, including an appeal."
Samsung and Apple have been squabbling back and forth over patents and alleged stolen designs across the world for what feels like an eternity. Thus far, aside from Apple's $929m court win over Sammy in the US, the litigation efforts have proven more or less pointless. Further proceedings in that case are to take place later this year barring a settlement.
In the UK, Samsung is asking the courts to find Apple in violation of patents it claims to hold in Europe, although that case has been put on hold at Samsung's behest. Last year, a High Court judge in London found in favor of Apple and invalidated a pair of Samsung patent claims.
Despite repeated attempts by judges to bring the two companies together for formal negotiations to end the war, the patent battles between Apple and Samsung are likely to continue for some time given the deep-seeded animosity between the two sides. ®
Sponsored: RAID: End of an era?