Schoolkids given WORLD'S CHEAPEST TABLETS: Is it really that hard to swallow?
What's the point of one device per child?
Return on investment
Will every kid that gets their hands on one of these tablets dive in, learn, and explore? Certainly not. I suspect that regardless of the tools made available that kind of curiosity is only truly present and encouraged in a small fraction of children. This, however, doesn't make the project as a whole worthless.
It is not the majority of individuals who grow up to be inventors, engineers and scientists in any society. They are a rare lot, and governments need to both nurture the young and fledgling as well as provide inviting environments for the mature and practicing.
History tells us that these curious thinkers are the people who drive technological development. They are the ones who keep economies moving; the more of them a country manages to get, the bigger the advantage they have over their neighbours. "Investing in the children" in this fashion is good ROI, even if the tablets on offer aren't remotely top of the line, or even have regular internet access.
In some of the poorer parts of the India, Rs.1,500 could reasonably be the better part of a month's income for some families – a heavy price to ask of the poorest. Yet, when I think to my own childhood, the cost of the PCs I used growing up wasn't that different. I'm pretty sure that the first PC my folks bought was at least a month's gross income for both of them, probably more. The second certainly was.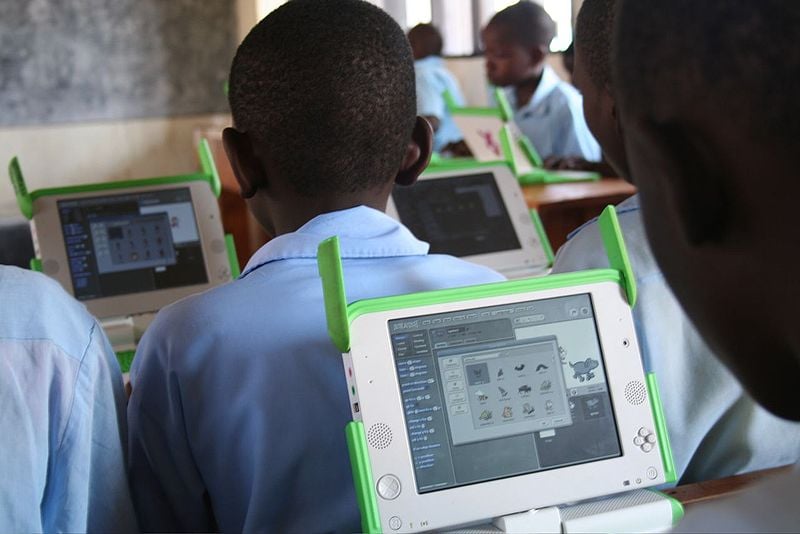 A similar project aimed at kids in the developing world, One Laptop Per Child, gives the children Quanta computers. This pic was taken at the Kagugu Primary School, Kigali, Rwanda by Rory Cellan (licensed under Creative Commons)
"One device per child" projects are never easy. They aren't going to meet all the lofty goals that so many people decide to heap on them. Ultimately, however, these projects don't have to meet those goals to be successful. They only have to provide these kids something they didn't have before: a window into the world.
With that kind of head start, I think India's children will be more than capable of building a very capable nation on their own. Even if what they come up with is nothing at all like ours. ®
Sponsored: Minds Mastering Machines - Call for papers now open