Nokia gobble: Microsoft can't get free of red-tape bondage 'til April
Late night post by Redmond lawyer spells out regulatory delays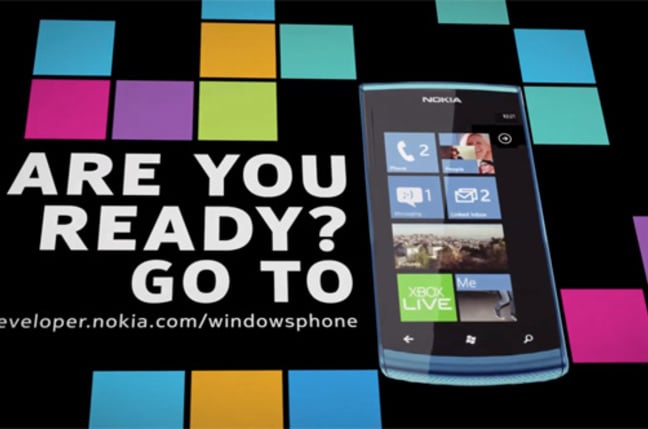 Here's an eyebrow-raiser: Microsoft's general counsel and executive veep for legal and corporate affairs Brad Smith has roused himself late on Sunday evening to blog about the company's acquisition of Nokia.
In a statement posted at 11:10 PM on Sunday night, Smith said "we expect to close next month, in April 2014."
Why did Smith disturb his Sunday? At a guess, because when Microsoft announced the plan to buy Nokia's mobile device business last September it put the words "The transaction is expected to close in the first quarter of 2014, subject to approval by Nokia's shareholders, regulatory approvals and other closing conditions" into this press release.
With March, and therefore the the first quarter of 2014, nearly over, Microsoft appears to have acknowledged that its self-imposed deadline won't be met. That's the kind of thing investors and regulators generally like to know about, so a post may be a way of doing that without getting into the heavier territory of an 8-K filing with the Securities and Exchange Commission. The timing of the announcement - a few hours before US markets open - is another possible hint for the announcement's timing.
Smith also says that "to date we have received approvals from regulatory authorities in 15 markets on five continents" and Microsoft is "awaiting approval confirmation in the final markets" and is eagerly "... looking forward to accelerating innovation and market adoption for Windows Phones and introducing the next billion customers to Microsoft services via Nokia mobile phone
Might the "and" we've italicised be significant? If it isn't, it's just Microsoft marketing-speak. If it is, could it be an admission that Android figures prominently in Microsoft's plans for the next billion? Reading some significance into the "and" makes at least some sense given Nokia's recent announcement of Android-powered handsets. Microsoft is, after all, now a "devices and services" company. Does it matter what the devices run, so long as they provide a gateway to services? That "and" may yet be a bigger eyebrow-raiser than the timing of the announcement. ®
Sponsored: RAID: End of an era?