Middle England's allotments become metric battlefield
'Over-zealous' municipal jobsworths in anti-pole position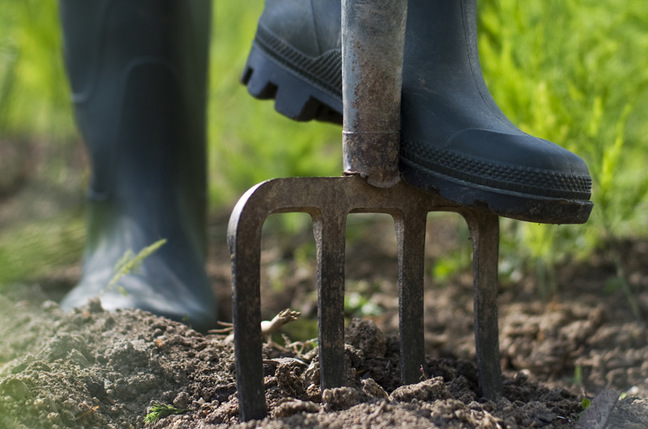 Imperial traditionalists have expressed dismay that allotments will henceforth be measured in metres, thereby ending a 600-year-old system of staking out municipal veg patches in poles.
According to the Daily Mail, shocked gardeners have received rent renewal notices from their town halls reclassifying the standard "10 pole" allotment as 253 square metres.
Warwick Cairns, of the British Weights And Measures Association, thundered: "It's officiousness for its own sake. There is no reason for it. The European Commission gave up on metric Britain in 2007."
Interestingly, no one will own up to ordering the switch. A spokesman for Basingstoke Council, which is among those ditching the pole, said: "I'm not sure when the law changed, but this is the first year we've implemented it."
However, the powers that be further up the administrative food chain denied they had mandated the metric allotment. A spokesman for the Department for Communities and Local Government insisted: "There is no central government requirement for town halls to measure up the size of their allotments. This sounds like the work of over-zealous municipal officials."
The pole, aka the "rod" or "perch", is 5.5 yards. When it was all fields round here, it served a handy purpose in measuring land, since an area of 4 poles by 40 poles constituted the "perfect acre".
The 10-pole allotment is actually 10 square poles, equalling 252.9 square metres, or "about the size of a doubles tennis court", as the National Allotment Society agreeably puts it.
Naturally, we at the Vulture Central Standards Soviet would like to suggest the matter is settled once and for all by the adoption of El Reg units, in which case local councils should take note that a rod is 35.9242 linguine, or 0.5455 double-decker buses, and the area of an allotment for rent calculation purposes is 12.1721 NanoWales. ®
Sponsored: RAID: End of an era?