EU agrees to make documents available to support anti-cartel suits
Victims get access under new guidelines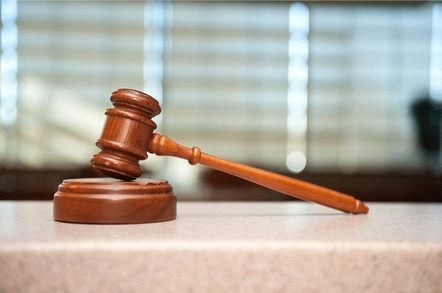 Companies and individuals affected by cartel activity in Europe will gain access to vital documents to help sue for damages under new proposals which the European Commission says will ensure they "can obtain the evidence necessary to prove their claims".
MEPs and European Council representatives agreed the terms on the proposed EU directive on antitrust damages actions this week, and they are expected to be adopted by the European Parliament before the European elections in May.
It is expected that there will be strict limits on the circumstances under which victims of cartels will be given access to leniency corporate statements and settlement submissions – documents which antitrust infringers prepare as part of their cooperation with public authorities, and which can be self-incriminating. The Commission today told Out-Law.com that it was unable to release details of any limits at this stage.
It is expected that the Directive will state that the first member of a cartel to successfully seek leniency in public proceedings will enjoy immunity from fines, while remaining liable to pay damages to its own customers. But under the Directive it will not be liable to pay damages for all harm caused by the cartel, with others who have infringed anti-trust laws liable to fully compensate their own customers, a statement by the commission said.
The new directive aims to make it easier for cartel price-rigging victims to sue for full compensation, as the Commission aims to increase the number of damages cases brought against cartel companies. Only 25 per cent of EU anti-trust rulings issued between 2006 and 2012 resulted in claims for compensation, according to the Financial Times. Most of those cases were brought by large companies in the UK, The Netherlands and Germany, whose national regimes are regarded as more victim-friendly on antitrust, said the newspaper.
The Commission unveiled planned reforms to the system last summer, but according to European Voice newspaper was concerned that an amendment proposed by MEPs would have given victims access to all documentation collected by the Commission during investigations, including leniency corporate statements and settlement submissions. These documents, which can be self-incriminating, form part of the Commission's leniency policy, under which companies that currently provide information about a cartel in which they participated might receive full or partial immunity from fines. Such statements are often offered by whistle-blowing companies who expose cartel activity. Some MEPs had requested that leniency statements be made available to victims, to help them gather evidence when seeking damages. However the Commission resisted, believing that withholding them is important in encouraging whistle-blowing, which identifies most of the cartels investigated by the EU Commission, said the Financial Times (behind paywall).
Following this week's agreement EU commissioner for competition, Joaquín Almunia, said: "This agreement is an important step forward ... this directive will remove the barriers that currently prevent the victims of antitrust infringements in the EU from obtaining effective compensation. At the same time, it will ensure an adequate and balanced interaction between actions for damages and the effective public enforcement of competition law by the Commission and national competition authorities."
Competition law expert Guy Lougher of Pinsent Masons, the law firm behind Out-Law.com, said: "There is increasing interest amongst businesses in bringing private actions for damages, especially following an infringement decision by the European Commission or a national competition authority. The number of such actions being brought, and the sums being claimed, are progressively increasing."
"The political agreement on the wording of an EU Directive is a significant step forward in this area, as are the proposals in the UK's Consumer Rights Bill to introduce collective proceedings and collective settlements before the Competition Appeal Tribunal," said Lougher. "The Directive will introduce certain minimum requirements to be included into national laws, including on the thorny issue of claimants' access to leniency documentation, but it's inevitable that there will continue to be disputes in national courts about precisely how the Directive's requirements should be applied in individual cases."
A statement by the Commission said that under the agreement victims of antitrust infringements will be able to "obtain the evidence necessary to prove their claims". It added: "In order to protect the effectiveness of the public enforcement of competition law by the Commission and national competition authorities, institutions agreed that some documents deserve special protection. These documents are leniency corporate statements and settlement submissions, which are prepared by infringers specifically to cooperate with public authorities."
The text agreed between the Commission and MEPs is designed to ensure that victims can claim compensation "irrespective of whether they are direct or indirect customers of the infringer", though full compensation would have to go to those who had actually suffered harm at the hands of infringers, said the commission.
The proposals state that the first successful "leniency applicant" in public proceedings can obtain immunity from fines, adding: "The text agreed makes sure that an immunity recipient can be held liable to his own customers, while customers of other infringers should in principle obtain full compensation from such other infringers."
In addition, when a national competition authority makes a final ruling in an infringement case, victims should be able to rely as far as possible on these decisions to prove the infringement. The commission said that the agreement clarifies under what conditions victims can use final decisions of national competition authorities, although details have not yet been released by the commission.

Copyright © 2014, Out-Law.com
Out-Law.com is part of international law firm Pinsent Masons.
Sponsored: Minds Mastering Machines - Call for papers now open