Brace for extra patches, Oracle tells Australian users
Canberra keeps the software upgrade wheel turning to tie business in 'tech tape'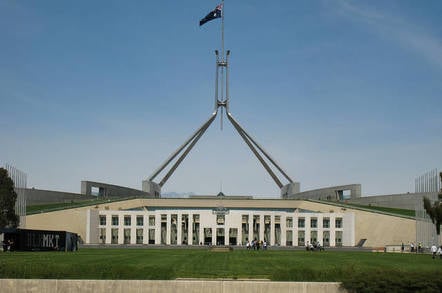 Oracle has warned its Australian customers to brace for extra patches.
Before you imagine some exclusively antipodean security SNAFU is behind the bulletin advising Australian users of their fate, consider that the nation offers software-makers one federal and eight State and Territory jurisdictions.
Each of those nine administrative districts can and often does make legislative changes that impinge on the process of paying workers.
This year, changes at Australia's federal level mean Oracle has warned its Down Under customers that one patch will be needed to handle a new gender equity reporting requirement, while changes to superannuation (tr. retirement pension) will mean another two. Then there's a fourth patch that can be expected to handle general other changes expected in the Federal budget, which is delivered in the first week of May and comes into effect as of July 1st.
Australia's financial management software vendors are briefed in advanced of the Budget, so vendors generally know what they need to start working on. Their software is also tuned to cope with the need for rapid adjustment: The Reg understands that financial management packages have modular designs to make it easy for vendors' outposts in different nations to encode local regulations into their wares.
We're aware that at least one top tier ERP vendor outsources the creation of these hyper-local patches, in part because the local office is more concerned with – and competent at - sales and marketing than actual coding.
Even if outposts of multinational vendors have to scramble to get the job done, the work is probably welcome if Oracle's missive is anything to go on: only users of version 12.0 or higher of Oracle Payroll can put the patches to work.
Government therefore keeps users on the upgrade treadmill, along the way creating just the kind of adminstrivia Australia's rulers will this week decry with a "repeal day" dedicated to "cutting red tape." ®
Sponsored: Minds Mastering Machines - Call for papers now open