Calling all games developers to a Cloud Gaming Summit
Free conference in London 26-27 March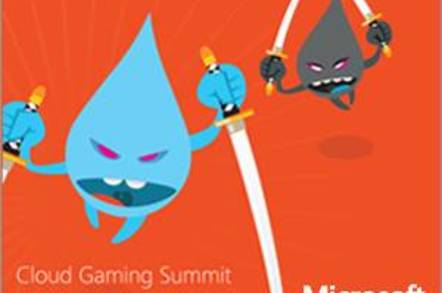 Promo So what does the cloud mean for games developers? The Cloud Gaming Summit is an excellent place to find out.
This two-day free conference takes place in London's Whitechapel on 26 and 27 March and is organised by the trade group UKIE in association with Microsoft. Games developers are invited to sign up for one or both days.
The first day focuses on industry briefings that highlight the latest cloud gaming trends and opportunities, and the second day is devoted to learning more about the Microsoft cloud platform, Windows Azure, and its role in powering games-as-a-service.
Microsoft staff are on hand to offer practical support and technical guidance – for example, one session will show you how to use the Microsoft Cloud and Azure Mobile Services to build a backend for iOS, Windows, Android or web.
According to the agenda this interactive session shows "how to use Azure. We show Android or iOS developers how to simply build a small database storing gamesave. We will provide a demo and point to examples of games with Azure backend."
There's much more - you can check out the full agenda and register for the conference here. The Register is a media partner of Microsoft and this is our promo. ®