Bing accused of out-censoring the Great Firewall
Even Chinese search engines yield more results than Redmond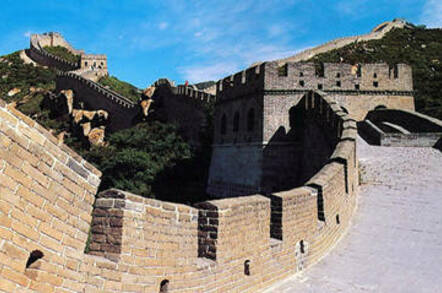 Microsoft is facing another PR battle after a rights group accused Bing of more heavy-handed censorship in China than even homegrown search engine Baidu shackles its users with.
Despite claiming to remove results as "narrowly as possible" in order to comply with Chinese censorship laws, Microsoft is actually blocking a "vast amount of content" inside the Great Firewall that isn't removed by local search engines or by that token the state, according to researcher Xia Chu.
The study of over 30,000 sensitive and non-sensitive query terms, independently verified by anti-censorship body Greatfire.org, found that Bing has a long list of forbidden terms, blacklisted websites and backlisted URLs.
However, Greatfire's beef is that Bing's filtering is too broad – for example it blocked five foreign language versions of Wikipedia in their entirety until the group notified Microsoft, which then relented.
In addition, it was found to have applied "extensive filtering rules" to Chinese sites including blog.sina.com.cn, ifeng.com and douban.com. This content is apparently not even touched by the Great Firewall or Chinese search engines like Baidu.
Greatfire.org had the following to say about the situation:
Based on Xia's findings, our conclusion is that Bing has not lived up to their promise of "support for freedom of access to information". For example, removing five foreign language editions of Wikipedia, does not support Bing's earlier claim: "if we are required to implement [a censorship] request, we will do so narrowly". Also, the fact that Bing filters vast amounts of content that is hosted in China, and significantly more than Baidu does, is saddening and inexcusable.
The group urged Microsoft to be more transparent about what it censors, to relax its "excessive" filtering of online content and to "audit the actual procedure and handling of censorship in China".
In response, Microsoft sent this statement to The Reg:
Generally, it is Bing's policy to remove results as narrowly as possible to comply with Chinese law. Bing regularly reviews removed results and our related processes to ensure that prior removals due to legal compliance are still valid. We will actively resolve any issues we identify that do not comply with our policies, including issues that match the scenarios you described. We appreciate work done by Greatfire, Xia, and others. Such feedback enables us to review and validate our own processes. We commit to addressing these issues comprehensively and expeditiously.
This isn't the first time the anti-censorship group has grappled with Bing.
Last month it and others accused Microsoft of censoring Chinese language searches even when made from outside the Great Firewall.
Redmond denied the allegations, although it did admit that a system "error" had caused the incorrect removal of some results. ®
Sponsored: Minds Mastering Machines - Call for papers now open