Cough up or else, HMRC tells storage channel biz
Leaderless, profitless Glasshouse served with winding-up order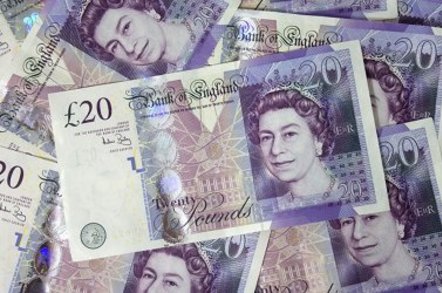 Surrey-based storage player Glasshouse Technologies has been slapped with a winding-up petition over unpaid debts from the tax bulldogs at HM Revenue and Customs.
HMRC used to issue these orders like they were going out of fashion because it was first in the queue as a preferential creditor if a business went under as a result.
But that changed in 2003 and debts are now unsecured, meaning the taxman is more reluctant to try to shutter firms to get monies owed.
A notice of the petition was published in the London Gazette yesterday, confirming the case is due to be heard at the Royal Courts of Justice on 31 March.
The filing confirmed HMRC raised the petition but gave no indication as to why, and the press department at HMRC told us that it is unable to comment on individual cases.
However he spoke generically saying HMRC's aim is not to wind up companies but to "collect, as efficiently as we can, the debts that are due, using the range of powers available to us".
"HMRC only initiates winding-up action where it believes this is the best course of action to protect the interests of the Exchequer, in respect of a particular debt," the PR man said.
There have been some concerns about the future direction of Glasshouse in recent times given that it has lost money for three calendar years and suppliers are treading cautiously.
In 2010, sales came in at £13.7m and it reported pre-tax losses of £2.08m. In 2011 turnover was £13.8m and pre-tax losses widened to £2.56m. In 2012 - the latest available at Companies House - the business reported sales of £15.35m and losses of £1.5m.
The situation is not helped by the fact there is no local leader, with Steve Sharp, CEO of the US parent, also looking after local operations in Blighty.
Sharp replaced Patrick Scannell, jr in the US, whose tenure at the top of Glasshouse only began in 2011.
Sources have told us that Glasshouse is for sale in the UK but to date there have been no takers.
We asked Sharp and chief marketing officer Jay Seaton for comment but have yet to hear back from them.
Updated
Glasshouse told us that it is unable to discuss the specifics of the case with HMRC, but chief marketing officer Jay Seaton sent us a statement:
"I can tell you that we are working to resolve the issue, and do expect to have it resolved in the near future."
Seaton said that as a privately held company it does not discuss financial results nor potential "strategic partnerships, which was a response to our question about a sale of the UK arm.
He added that CEO Sharp "splits his time" between the US and UK HQ's, "Additionally, several other members of our management team similarly divide their time between our US and UK offices, much like many multi-national companies." ®
Sponsored: Minds Mastering Machines - Call for papers now open