Surf's up near Saturn as boffins spot waves on Titan
Drop in on the the Malibu of Methane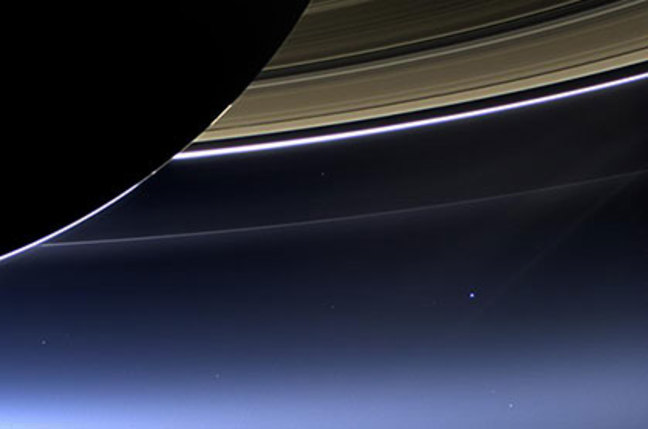 "At Huntington and Malibu," the Beach Boys wrote in their classic Surfin' Safari, "They're shooting the pier," while "At Rincon they're walking the nose."
And out Saturn way, it now transpires, it may be possible to suit up and hang five on a methane break, because boffins believe they've found waves on the moon Titan.
The waves won't excite anyone other than the most timid surfers: scientists believe they are a whole two centimetres high.
Scientists, however, are interested because they're the first ocean waves spotted on a celestial body other than Earth. As explained in Nature, Titan is currently enjoying winter as Saturn makes its 29-year circle around Sol. As things warm up, scientists expect winds and wave action to increase. That means the chance to compare Titanic waves to our own and also make comparisons about interactions between oceans and atmosphere, which should be rather useful for all manner of reasons.
It may also mean surfable waves, for those willing to figure out just what kind of board (and wetsuit) is needed to get a decent ride on a wave of liquid hydrocarbons. ®
Sponsored: RAID: End of an era?