WhatsApp founder: Privacy WON'T vanish under Facebook
But nonetheless my firm is definitely worth $19bn to giant advertising platform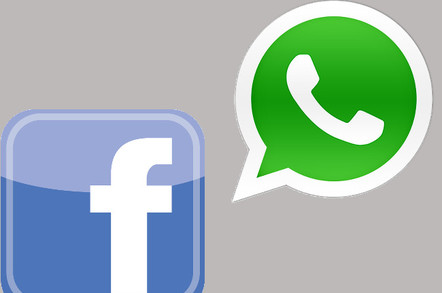 WhatsApp founder Jan Koum has insisted that his messaging service's privacy policies will stay the same after it's slurped by Facebook, while lamenting "baseless, unfounded and irresponsible" reports about how the social network may use users' data.
"I want to make sure you understand how deeply I value the principle of private communication," he reassured users of the popular texting app.
Koum said that the issue of privacy was "very personal" for him as someone who grew up in the USSR during the 1980s.
"The fact that we couldn't speak freely without the fear that our communications would be monitored by KGB is in part why we moved to the United States when I was a teenager," he said of his family.
WhatsApp has never collected additional personal details like names, addresses, emails or GPS data, unlike services provided by Apple, Google or Facebook. The messaging app holds mobile numbers but no other personal information. Yet users and privacy groups have expressed concern that this could change under its new management.
Two non-profit privacy advocacy organisations filed with the US Federal Trade Commission earlier this month to try to block Facebook's $19bn acquisition of WhatsApp.
"Facebook routinely makes use of user information for advertising purposes and has made clear that it intends to incorporate the data of WhatsApp users into the user profiling business model," they said in their filing.
"The proposed acquisition will therefore violate WhatsApp users' understanding of their exposure to online advertising and constitutes an unfair and deceptive trade practice, subject to investigation by the Federal Trade Commission.
"WhatsApp users could not reasonably have anticipated that by selecting a pro-privacy messaging service, they would subject their data to Facebook's data collection practices," they added.
But Koum insisted that the service had no plans to change the amount of data it collected.
"If partnering with Facebook meant that we had to change our values, we wouldn't have done it," he said. "Instead, we are forming a partnership that would allow us to continue operating independently and autonomously.
"Speculation to the contrary isn't just baseless and unfounded, it's irresponsible. It has the effect of scaring people into thinking we're suddenly collecting all kinds of new data. That's just not true, and it's important to us that you know that." ®
Sponsored: Minds Mastering Machines - Call for papers now open