Nvidia uncloaks GeForce 800M GPU series for gaming notebooks
Seven new chips for ultrathin, ultralight Ultrabooks™
The GeForce lineup: What are the cores on the doors?
At the top of the new GeForce 800M series food chain is the GeForce GTX 880M, a 1,536–CUDA core beastie based on Nvidia's 28-nanometer Kepler architecture, running at a boost-able 954MHz. The new GeForce GTX 870M, also based on Kepler, has 1,344 CUDA cores running at 941MHz, also capable of being boosted.
The GeForce GTX 860M is available in two flavors, depending upon a computer manufacturer's needs. One comes with 1,152 Kepler CUDA cores running at 797MHz plus boost, and the second contains 640 of Nvidia's new 28nm Maxwell cores running at 1029MHz – and yes, it's boost-able, as well.
The final new GeForce GTX part, the GeForce GTX 850M, is also based on Maxwell, with 640 CUDA cores running at "up to" 936MHz plus boost. Like all of its more powerful brethren, the GTX 850M has a memory clock of up to 2.5GHz.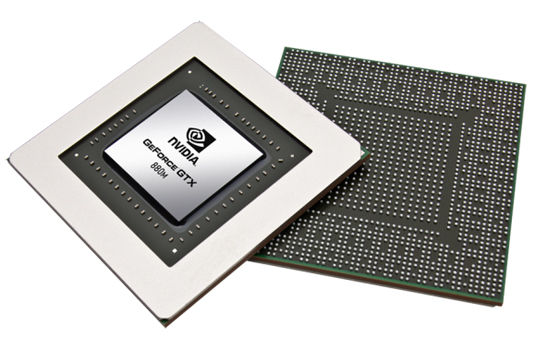 The new Nvidia GeForce 800M line, from top ...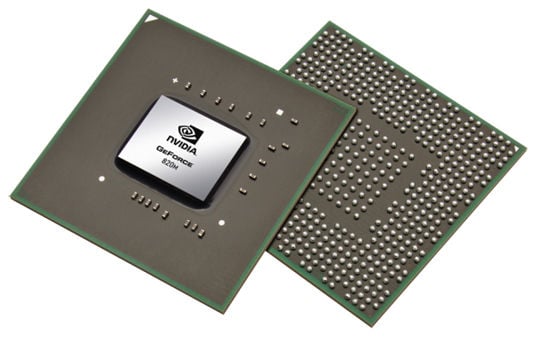 ... to bottom
Trailing their GTX siblings are the GeForce 840M, GeForce 830M, and GeForce 820M, which – as you would expect – are in declining order of specs and performance.
All seven of the new GeForce 800M series parts support DirectX 11.2, OpenGL 4.4, and OpenCL 1.1, and all support PCIe 2.0 and 3.0 except the 820M, which is limited to PCIe 2.0. All of the GTX parts top out at a resolution of 3840-by-2160 pixels on eDP 1.2 (embedded DisplayPort), with the sans-GTX chips supporting up to 2560-by-1600 pixels on eDP 1.2. Each also can be connected over LVDS and VGA at lower resolutions; check their individual links, above, for more information.
"Look for a new generation of thinner, more powerful gaming notebooks featuring our new GeForce 800M series," Nvidia's Mark Aevermann says in his blog post. ®
Sponsored: Minds Mastering Machines - Call for papers now open