Fujitsu restructure shunts Brit boss Tait into top EMEIA role
India to take orders from London after major carve-up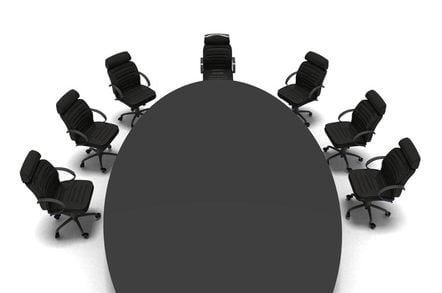 Fujitsu has thrust UK veep Duncan Tait into the top role in EMEIA amid a global re-org that has led to nine high level resignations.
The International Business (IB) organisation will be dissolved from 1 April and existing sales and service delivery functions will be folded into the new regional structure.
The group will be carved up into five operating regions - Americas, Asia, Oceania, Japan and Europe, Middle East, India and Africa. The regions will report to Fujtisu's president and are "collectively responsible, from a corporate perspective, for market strategy, sales growth, service excellence and enhancing the brand image ... in each region", the firm said.
Tait, UK bigwig since March 2011, is to control EMEIA as corporate senior veep, Mike Foster will manage Oceania, Robert Pryor the Americas and Tatsuya Tanaka, Asia. Chikafumi Urakawa will oversee Japan.
In addition, a Global Delivery organisation is to be created to integrate the service delivery functions of the IB division to manage customers that have operations in multiple territories.
"The new organisation will be responsible for driving multi-regional deals and promoting Fujitsu products and services globally," the firm stated.
Nine senior execs have quit effective 31 March including Hideyuki Saso, corporate señor exec veep and Kazuhiko Kato, corporate exec veep and director, Fujitsu claimed.
Kate Hanaghan, research director at TechMarketView, said the restructure was to "strengthen global management, create consistent governance across the regions and speed decision-making".
We have asked Fujitsu if an exec is lined up to move into Tait's UK office but the firm was unavailable to comment at the time of writing. ®
Sponsored: Minds Mastering Machines - Call for papers now open