Delphix: Hey now, we're the database hostess with the Postgres
Version 4 also frees data on Unix to escape to Linux land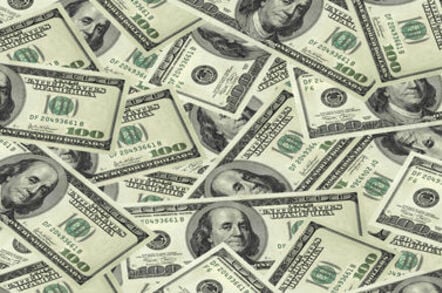 Database virtualization startup Delphix has added support for Postgres as the company hopes to broaden the appeal of its snapshot-on-steroids software.
The company released version 4 of its technology on Tuesday with ambitions to become the main tool enterprises use to provision, manage, snapshot and administer multiple databases – in much the same way as VMware has become the éminence grise of virtualized operating systems.
Delphix's code lets administrators duplicate databases such as Oracle, SQL Server and now Postgres, and spin-up virtualized instances for recovering, test and development, and other purposes. The technology comes with integrated snapshots as well as rollback controls that are accessible via an easy-to-navigate web interface.
The technology reduces the time it takes to clone, manipulate, and rollback databases, though does not have an appreciable effect on the number of input-output operations per second a system is capable of while this is taking place, we understand.
It also reduces the overall storage overhead by sharing redundant blocks among copies, storing only the points of variation between different databases. In principle, this means the stodgy pool of data in a system that doesn't change will not be unnecessarily replicated across a business's gear.
Though purists would point out that many top storage arrays, such as EMC VNX or Flexclone from NetApp, come with integrated snapshotting features and so on, Delphix thinks its database expertise gives it the edge over the disk-box makers.
Snapshots are "a fundamental element of the Delphix filesystrm but we also combine that with deep database awareness," explained the company's chief technology officer Adam Leventhal. "It's not just plumbing up database primitives but understanding the log sufficiently."
Not so fast! critics could say, What about skipping Delphix entirely and using solid-state flash arrays instead?
Leventhal previously ran the flash memory strategy at Sun Microsystems and Oracle, so he reckons Delphix is "complementary than competitive," to these arrays.
"We reduce the storage footprint massively but don't do much to reduce the IOPS workload," he said. By combing Delphix with flash, companies can get the speedup of flash but save on storage, making it a cost-effective upgrade from disk.
"An all-flash array that's 5x the $/TB as disk storage suddenly becomes half the price of disk storage when combined with Delphix — with substantially better performance," Leventhal noted last year.
Other new features include "cross-platform provisioning" which lets admins convert an Oracle instance from Unix to Linux to ease data migration onto typical x86 systems.
"When converting an Oracle database from a Unix to Linux platform it's a very onerous process," explained Leventhal. "We automate executing the standard Oracle utilities to do that conversion. If you've got a 1TB database, the resulting copy even with advanced storage tech and compression is going to be hundreds of GB. With Delphix we know it's a database, know about converting from one platform to the other, so we can stitch together the Unix blocks and Linux blocks."
It's due to features like this along with other additions such as performance analytics and various internal tweaks that encourages Delphix to believe that even though storage arrays are growing ever faster and more capable, its snapshot-on-steroids technology may be a good bet for admins keen to deal with database sprawl.
The base Delphix 4 Engine costs about $160,000 per year for eight virtual CPUs and the management of one database type. If admins want to gain access to further features like Unix-to-Linux migration they will need to spring for Delphix's Modernization Engine which starts at $240,000. ®
Sponsored: Minds Mastering Machines - Call for papers now open