Google opens Docs and Sheets to tinkerers with new add-on APIs
Users can add new features from an online store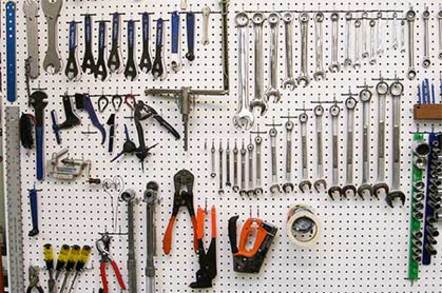 In a bid to make its online productivity software more competitive with Microsoft Office, Google has announced that Google Docs and Sheets users can now install add-ons that bring new capabilities to their documents and spreadsheets.
The online ad-giant launched the experimental new feature alongside a handful of preview add-ons for Docs and Sheets that can be downloaded from an online store.
Among the initial offerings are add-ons that help users create tables of contents, embed Twitter tweets into their documents, run mail merges, connect with Google Maps and Google Analytics, and add new fonts to documents, to give just a few examples.
What Google is really hoping for, however, is that developers will latch onto the new add-on APIs and produce a whole slew of components that will help drum up interest in Google's web-based productivity suite.
The add-ons themselves are conceptually similar to the new, web-based Apps for Office that Microsoft launched with Office 2013. They can add new menu items to Docs and Sheets, present web content in a sidebar, programmatically edit documents, and connect to other Google services.
As with Apps for Office, developers build add-ons for Google Docs and Sheets using their existing HTML and JavaScript skills – which makes sense, given that we're talking about entirely web-based software.
In a departure from Microsoft's method, however, add-ons for Docs and Sheets aren't built using strictly web-standard technologies. Instead, they're written in Google Apps Script, a derivative of JavaScript that runs on the Chocolate Factory's servers, rather than in the user's browser.
That makes them powerful, but it also allows Google to impose restrictions on them, especially during this early developer preview period. For one thing, they can't modify existing features of Google Apps. For another, they're mainly designed to respond to direct user input and can't run autonomously or detect what users are doing when they're not interacting directly with the add-on.
Another thing Google doesn't provide – at least for now – is a way for developers to charge customers for their add-ons, although they're free to roll their own payment systems if they think it's worth the trouble.
As is typical of so many modern developer programs, the only way for authors to make their add-ons available to Docs and Sheets users is to publish them in Google's store. That means all add-ons are subject to Google's approval, and the Chocolate Factory has published a set of guidelines to ensure the add-ons that developers submit are up to snuff.
Google Docs users can start installing and using add-ons immediately. For Google Sheets users, however, it's a little trickier – they must first switch to the new, experimental version of Sheets, which removes some features and could have some stability problems.
Google says to expect lots more add-ons in the Docs and Sheets stores shortly after this initial launch period, and add-ons for Google Forms are coming soon. ®
Sponsored: Minds Mastering Machines - Call for papers now open