Indonesia plans 10 Gbps FTTP as part of 20-million-premises broadband project
World's fourth-largest nation about to come online, bigtime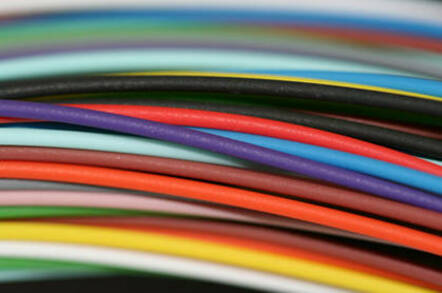 Indonesia is the latest country to announce a mass deployment of fibre-to-the-home, and has tapped Alcatel-Lucent for the rollout.
During February, Telkom Akses (the infrastructure arm of incumbent Telkom) declared 2014 the year it will "build greatness", and on March 7, it stated (Google translation) a target of passing 20 million homes on Indonesia's roughly 900 inhabited islands. Currently, Telkom passes just 8.2 million homes with broadband services, using a mix of FTTH, FTTC and ADSL.
The ambitious rollout aims to deliver 10Gbps down/2.5 Gbps up broadband services using XGPON technologies. Fibrehome Technologies Indonesia (a subsidiary of Chinese company Fibrehome Technologies) and channel company Citra Abadi Abhimata were signed for the network rollout on March 7.
Alcatel-Lucent has been signed to provide its ISAM (intelligent services access manager) GPON kit for the rollout. That project, referred to as the TITO (trade-in-trade-out) has a run-like-the-wind target of nearly 7 million new homes passed by the end of 2015 (bringing the total to 15 million).
A statement from Telkom Akses Badriyanto said "Deployment of Alcatel-Lucent's GPON technology in Indonesia's eastern region will contribute greatly to achieving our country's goal of closing the digital divide and giving all of our people access to broadband whether they are living closely together in our cities or widely dispersed in our rural areas."
Indonesia is home to 250 million people, making it the world's fourth-most-populous nation. It's also the world's fifteenth-largest national economy, despite a gross domestic product per capita ranking in the 150s. That the country sees a broadband investment of this scale as worthy speaks volumes about its ambitions and potential.
Affordability, already blamed for holding back Internet adoption in the archipelago (whether fixed or mobile), will be a key challenge for Telkom Akses: using the connerie-vian* rule-of-thumb formulated in Australia, which suggests 10 million FTTP connections cost $AU90 billion, Indonesia will need over $100bn for this project, or about eight per cent of GDP. ®
Bootnote: *Connerie-vian: Vulture South's coinage to serve as a counterpart to the now-tedious "Conrovian" (a disparaging reference to Australia's Senator Steven Conroy). We leave readers to discover the translation of the French word "connerie" for themselves. ®
Sponsored: Minds Mastering Machines - Call for papers now open