Satisfy my scroll: El Reg gets claws on Windows 8.1 spring update
Let's have a look
Subtle changes
At MWC in Barcelona last month, Joe Belfiori claimed that according to Microsoft's own user testing: "Users of touch devices are more satisfied than users were with Windows 7. But users of Windows 8 on non-touch devices were in general a little less satisfied".
The Windows 8.1 Update 1 gives a better non-touch experience, more hardware options, better IE compatibility for education and enterprise users, and the hardware requirements and licensing has been tweaked.
I found the UI changes are mainly small and subtle. More options are now available by right-clicking the mouse. Modern apps become Windowed Windows apps, bounded by traditional Windows conventions – they get a menu bar and close button. They also now appear on the Windows taskbar, although you can turn this off. They get a "live" preview thumbnail, just like in Windows 7, although this doesn't work for all third party apps. The popular Tube app just shows its icon as a preview.
The more useful shortcuts implemented in Windows 8, such as switching to the previous app, are retained. In Microsoft's taxonomy, though, "everything legacy" is considered one app, and bunched together as the "Desktop".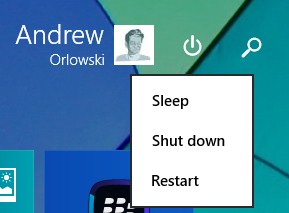 Everything legacy? Yes please...
Overall, given a Windows 8 machine, I found that banishing Modern was the best way to retain sanity. If one installed Start8 or a free equivalent, it was possible to refrain from plunging into the Modern environment for weeks at a time. If there was a need to run a Modern app, it could be tamed using ModernMix, which "Windows-ised" the app.
I found with the Windows 8.1 Update 1, I could dispense with ModernMix, even though I lost the ability to run the Modern-style app in a Windows. However, I'll probably opt to retain Start8 as it has extra conveniences, such as turning off Taskbar transparency and giving me right-click access to the Win-X menu.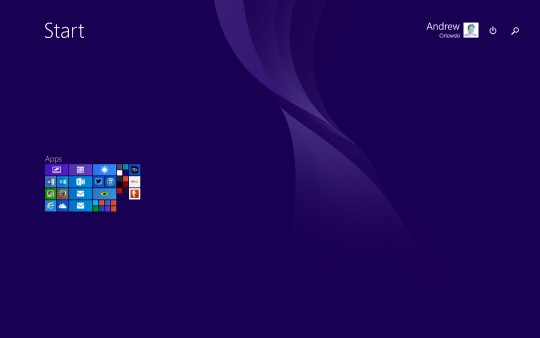 Mystifying shrinkage
However inconsistencies remain. Users who preferred their window chrome to be dark, which is less distracting, have had to sacrifice legible title bar text since Windows 8 arrived. You cannot set the title bar text to be light against a black background. This is trivial, but it's pretty silly.
You still see a horizontal scroll bar on the Start screen, even when there's nothing to scroll. Why? And the Start screen retains a button that does a quite baffling miniaturisation. I'm not sure why.
Sponsored: Minds Mastering Machines - Call for papers now open