Distro diaspora: Four flavours of Ubuntu unpacked
No Unity no worries for Linux traditionalists and XP wobblers
Kubuntu
The KDE world is gearing up for KDE Frameworks 5, though it will not arrive in time for Kubuntu 14.04.
Like Xubuntu, Kubuntu will not be making any revolutionary changes in Trusty Tahr. This release will feature KDE Platform 4.12, which offers some minor updates to the KDE desktop and accompanying apps. For example, the popular Kate text editor gets even more powerful with support for Vim macros; and the ebook reader Okular gains support for more Epub 3 features - including embedded HTML5 audio and video.
Kubuntu 14.04 is also set to include an all-new Driver Manager that also ties into the notification system, letting you know when better drivers for your hardware are available.
While OpenSUSE remains my favorite KDE distro, Kubuntu 14.04 is looking like a great way to run KDE atop a Debian-based system.
Lubuntu
The lightest of the lightweight, Lubuntu features the minimalist LXDE desktop. If you have older hardware that struggles with today's graphics-intensive desktops, Lubuntu just might be the distro you need to breathe some new life into your machine.
Version 14.04 marks the first time Lubuntu has released an LTS version. As such this will very much be an incremental update for Lubuntu. In fact, given the nature of LXDE - a very traditional desktop - don't expect too much to ever change in Lubuntu.
That said, there will be a significant under-the-hood change coming in future versions of Lubuntu as the team migrates from the GTK-based LXDE to Qt-based LXDE. The fruits of that change will likely begin to show in the Lubuntu 14.10 release, due later this year.
Ubuntu GNOME
Ubuntu GNOME is the new flavour on the block (and has apparently not yet embraced Gubuntu, or GNubuntu). As of the beta, it looks like Ubuntu GNOME will stick with GNOME 3.10. That's probably the right choice for an LTS release, though it does mean Ubuntu GNOME will be a bit behind the curve as the next release for most other distros will likely be GNOME 3.12, which packs in numerous improvements.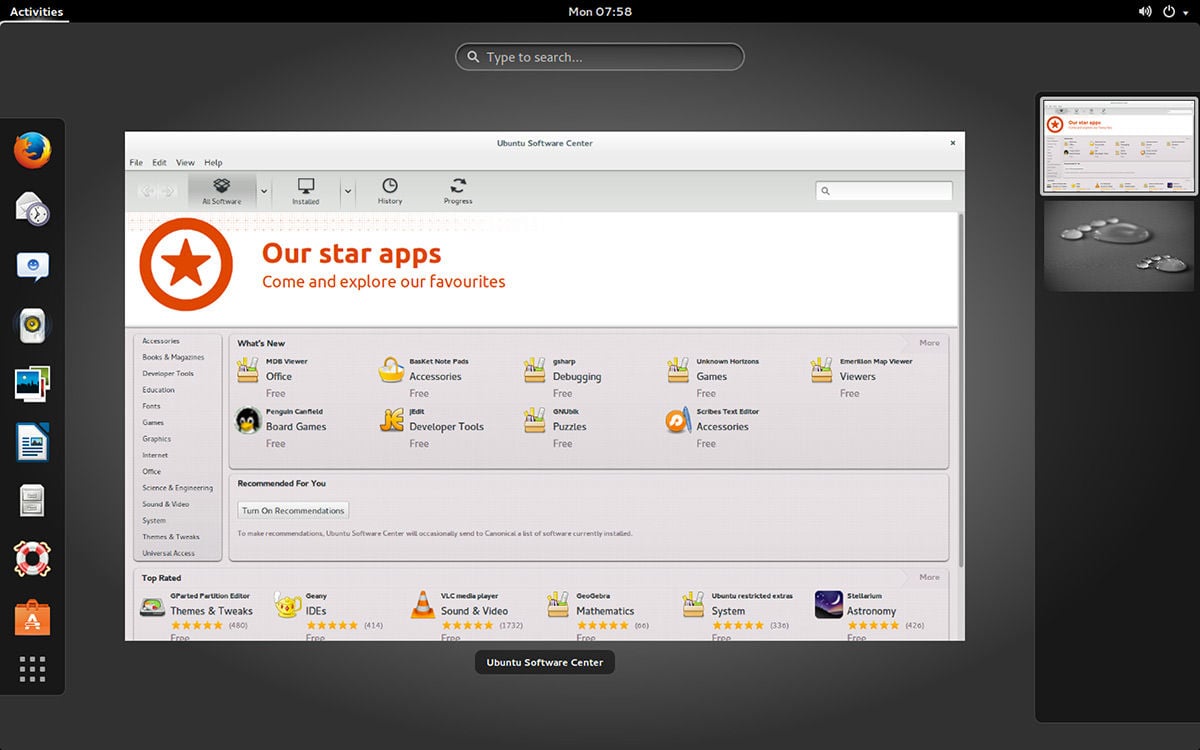 Ubuntu GNOME is something of an oddity, given GNOME is going Unity-esque
Frankly, GNOME Shell is rather strange atop Ubuntu. It's about halfway to Unity. The whole time I was testing, I couldn't help wondering, well, why? GNOME is too much like Unity to really distinguish itself like the other flavours and yet not enough like Unity to grab center stage in the integrated, neat and tidy Ubuntu universe that Unity enjoys.
Ubuntu GNOME is an odd duck, but if you prefer GNOME to Unity, it has you covered.
Conclusion
The future of Ubuntu is clearly based around Unity and its integration across all facets of hardware, be it desktop, tablet, mobile or the web-enabled super watch/glasses/embedded neurochip of the future (please, no).
That doesn't mean though that you can't use one flavour on your desktop and another on your phone. In fact that's part of the beautify of the various Ubuntu flavours, all the good of Ubuntu but with the desktop of your choice. ®
Sponsored: Minds Mastering Machines - Call for papers now open