Fee fie Firefox: Mozilla's lawyers probe Dell over browser install charge
Thou shalt NOT charge for freeware, thunders Moz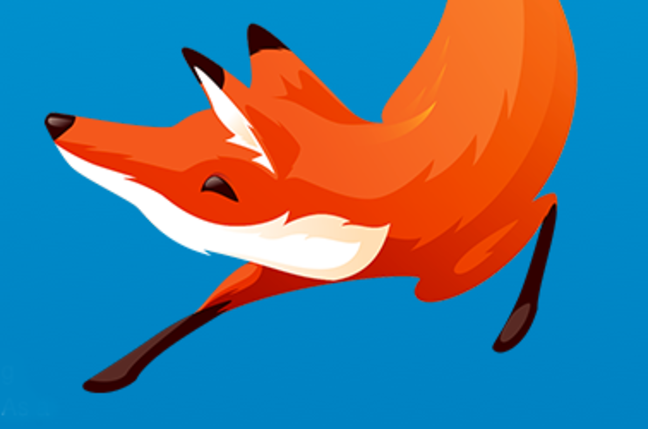 Mozilla has put its legal department to work on a preliminary investigation into claims that Dell is charging £16 to install freeware browser Firefox on new PCs.
Sources told us about Mozilla's plans after we received reports that Dell was asking customers to stump up £16.25 to have the free software pre-installed.
Mozilla's legal department has now officially confirmed that it is probing Dell. It is not yet known whether this will lead to Mozilla filing any sort of legal suit.
Denelle Dixon-Thayer, Mozilla's vice president of business and legal affairs, said: "There is no agreement between Dell and Mozilla which allows Dell or anyone else to charge for installing Firefox using that brand name. Our trademark policy makes clear that this is not permitted and we are investigating this specific report."
Mozilla also sent us the relevant part of of its Ts&Cs covering the issue, which demand that "unaltered binaries" of software with the "Mozilla mark(s)" must be given away for free. The following paragraph can be found at the end of the section on software distribution:
The Mozilla product must be without cost and its distribution (whether by download or other media) may not be subject to a fee, or tied to subscribing to or purchasing a service, or the collection of personal information.

If you want to sell the product, you may do so, but you must call that product by another name — one unrelated to Mozilla or any of the Mozilla Marks.
A Dell spokeswoman said the fee covered the time taken to install Firefox, rather than the product itself.
"Dell Configuration Services, including the application loading service, ensure customers have a complete, ready to use product when it arrives," she said. "In this particular situation, the customer would not be charged for the Mozilla Firefox software download; rather the fee would cover the time and labour involved for factory personnel to load a different image than is provided on the system's standard configuration." ®
Sponsored: RAID: End of an era?