Heroic Playmonaut wowed by LOHAN's bulging package
LOHAN team wraps Vulture 2 spaceplane avionics install
Pi-stuffed crust
And now, ladies and gentlemen, we present a view of the whole thing shipshape and Bristol fashion, with the Raspberry Pi reinstalled:

For clarity, feast you eyes on this astounding annotated version of the above: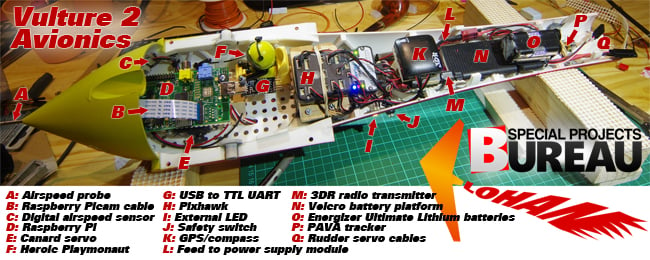 A few notes:
The Raspberry Pi is still lacking its breakout board, with accelerometer, GPS and Radiometrix transmitter. The board will sit atop the Pi and connect via the GPIO.
The USB to TTL gizmo is to connect the Pi to the Pixhawk via the latter's second telemetry socket. Try this fetching close-up: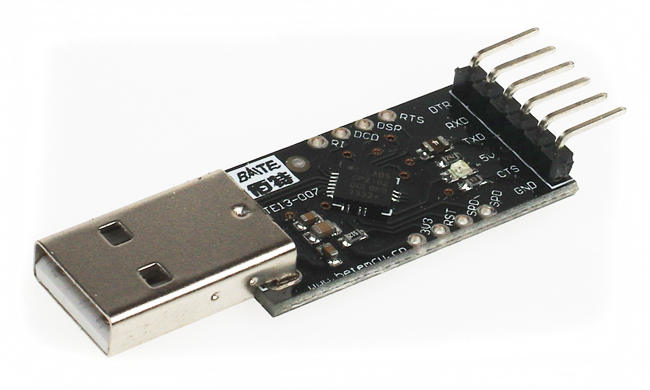 The Velcro battery platform has space for two racks of AAs - four for the Pixhawk and R/C systems, and four for the Pi.
For operational purposes, the batteries are connected by cables soldered directly to the terminals. The battery holder shown here is for testing.
Finally, for absolute clarity and those of you who haven't been paying attention at the back, here are all the components of the Pixhawk rig for your viewing pleasure: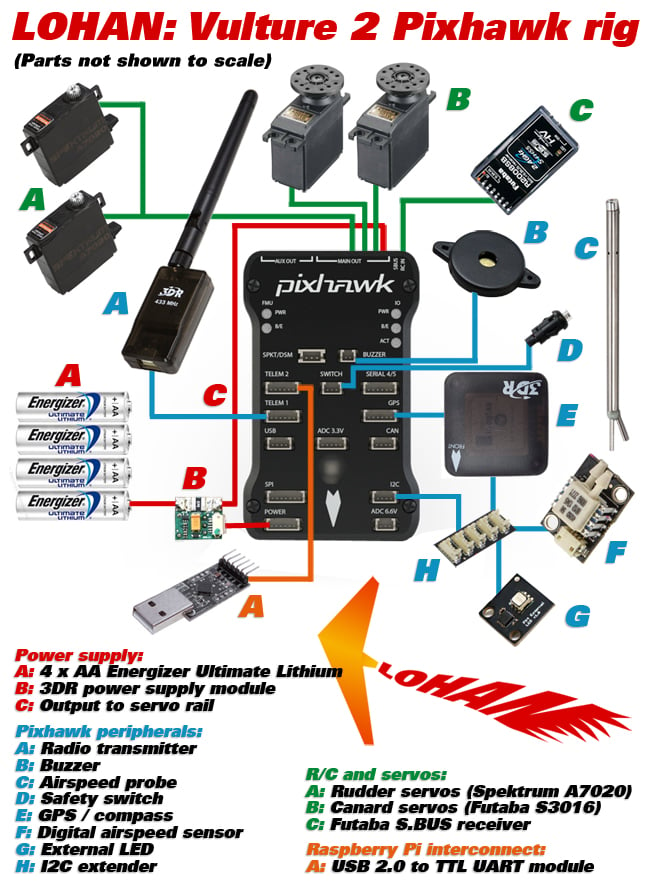 Oh, hold on, we nearly forgot. Our impressed Playmonaut took a moment to try out his new seat, courtesy of some Playmobil aircraft breaker's yard down on eBay. The USB to TTL acts as a handy table aboard what is a right-hand-drive spaceplane, which is only right and proper: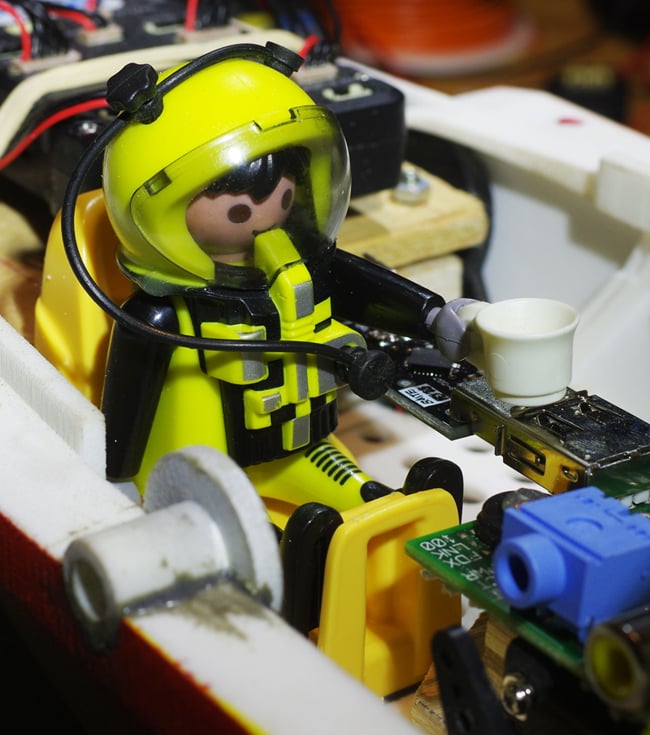 ®
---
More from the lovely LOHAN:
---

Sponsored: RAID: End of an era?