Cellular desperation in France drives not one, but two SFR offers
This €2 a month business has GOT to stop...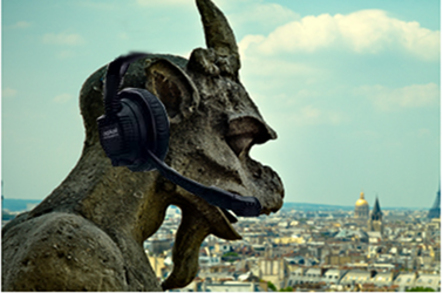 While there is merger mania among both fixed and cellular operators around the world for very positive reasons (in the US, Germany, the Netherlands and elsewhere), the desire to acquire in France is fuelled by slightly desperate appetites.
For French operators, the disruption caused by two years of cellular market-share-grabbing by Iliad's Free Mobile is leading to a major rethink. Many of their actions are now driven purely by self-preservation rather than an attempt to drive up profits.
It was the emergence of the fourth operator – Free Mobile, which is punting free calls and cheapo packages – two years ago that has caused price upheaval. With the widespread offload of 70 per cent plus of cellular traffic to Wi-Fi, the new operator has been charging prices as low as €2 a month for cellular packages. This happened just as Vivendi bought the 45 per cent of SFR which it did not already own from Vodafone, and immediately the French conglomerate had a conundrum on its hands: would it keep or get rid of SFR?
Officially SFR is about to be offloaded to existing Vivendi shareholders via a simple share allocation, segregating the Vivendi share price from the disruption in French mobile markets.
But now bidding is heating up, with the rumoured intervention offer from Numericable's private equity owner Altice finally materialising, and a counter-offer emerging from third-placed cellular player Bouygues Telecom – a move that would take France back to having just three cellular operators.
Free has claimed seven million customers in those intervening years, mostly from Bouygues and SFR, with France Telecom's Orange acting as its roaming partner, as it conducted an original build-out strategy.
Free built just 2,700 base stations, where other companies had needed 10 times that number to cover France. Instead it simply relies on its own Homespot Wi-Fi and Orange's roaming contract to keep customers on some kind of network. Orange's roaming deal has brought it plenty of money; it was a condition of the fourth licence (although it must be renewed in a few years).
When Faultline said recently that the natural home for Numericable was right alongside SFR, what we meant was the Numericable was bound to want SFR after it went public. What we did NOT say was that nobody else would want it.
Vivendi said yesterday that it has now received two binding offers for controlling stakes in its SFR subsidiary but it has not revealed any of the terms and conditions – only the sources of the bids: Numericable's parent Altice and Bouygues Telcom.
French press reports suggest that the Altice offer values SFR higher, but offers to buy less, paying with debt, cash and shares in the venture, while the Bouygues deal values it somewhat lower, but offers more cash upfront.
The statement from Vivendi says simply that the offers include financing commitments and the Vivendi's Supervisory Board will now examine the offers and see what's best for shareholders and employees.
Some reports say that the Bouygues offer includes $14.4bn in cash, while the Altice deal is said to offer less cash. Both deals leave Vivendi with a substantial shareholding: the Bouygues offer is said to leave something close to 46 per cent, the Altice deal more like 32 per cent.
We suspect that the offers are broadly similar in the amount of value they offer Vivendi, and that its answer depends on whether it wants to continue to hold a minority stock in SFR, and, if so, of what size. The conditions imposed upon what it may do with that stock and when will also play a part.
For Numericable, an acquisition would be a route towards the quad play after a long and difficult modernisation programme. For Bouygues, it would be the creation of a more powerful, traditional rival to Orange, alongside the disruptor, Free Mobile.
Bouygues is a large conglomerate taking in construction, broadcasting and telecommunications interests, with revenues of the equivalent of $45bn. The French firm has promised that its merger plan requires no redundancies, likely doing so in the hopes of courting government approval.
Bouygues is said to claim that because it already has a mobile network, there would be both integration costs and savings from combining the two networks and that the combined cellular network would be larger than Orange, at least within France. Numericable already has an MVNO with Orange.
Copyright © 2014, Faultline
Faultline is published by Rethink Research, a London-based publishing and consulting firm. This weekly newsletter is an assessment of the impact of the week's events in the world of digital media. Faultline is where media meets technology. Subscription details here.
Sponsored: Minds Mastering Machines - Call for papers now open