Dammit internet... you promised naked videos of my Facebook friends
Stop riding me, IT guy... I just
installed Trojan

'updated Flash'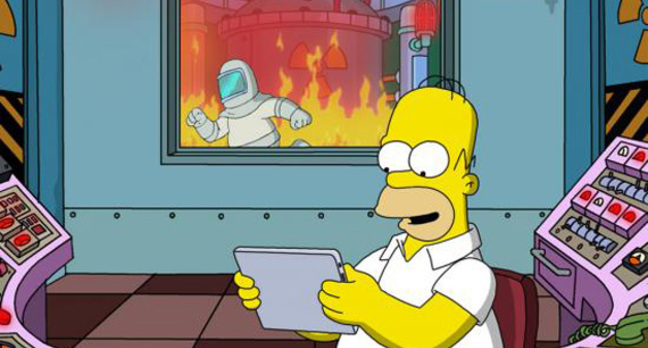 Hundreds of people have been tricked into installing Trojan malware after clicking on a new Facebook scam that falsely promises naked videos of their "friends".
The scam – which relies on tricking users into installing a fake Flash player supposedly needed to view the racy footage – can multiply itself rapidly across multiple timelines by tagging the victim's friends.
In an attempt to skirt detection, cyber-criminals vary the scam messages by incorporating the names of Facebook friends alongside phrases "private video", "naked video" or "XXX private video".
A malvertised link promises videos of the mark's Facebook friends naked, redirecting those who click on it to a fake YouTube website hosting a fake FlashPlayer.exe file. Fake Flash updates are, of curse, a favourite ruse for tricking users into installing malware.
This malware attempts to install itself on computers when users click the fake Adobe Flash Player update. To make the scam more credible, cyber-criminals faked the number of views of the adult video to show that more than two million users had purportedly already clicked on the infected "YouTube link". Another touch of realism comes with the addition of message that the video is "age-restricted" based on community guidelines.
The whole scam is designed to harvest private information from victims, according to BitDefender.
"When clicking the link that promises videos of their friends naked, users are redirected to a fake YouTube website where a FlashPlayer.exe file deploys a Trojan," explained Catalin Cosoi, chief security strategist at Bitdefender. "A fraudulent web page advises that Adobe Flash Player has crashed and an update to the latest version is required. The malware then installs a browser extension capable of posting the scam on users' behalf and stealing their Facebook pictures."
Bitdefender Labs detects the malware as Trojan FakeFlash-A. The Romanian security software maker blocks the scam using its free application for Facebook accounts, which is called Safego. Other safe surfing products are available. ®
Sponsored: Fast data protection ROI?