Sysadmins and devs: Do these job descriptions make any sense?
Industry lobby group defines skills used in 25 common IT jobs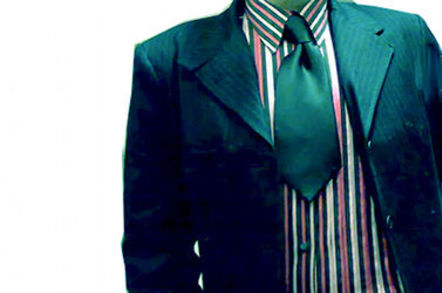 The Australian Computer Society (ACS) has released an ICT Skills White Paper, titled "Common ICT Job Profiles & Indicators of Skills Mobility", offering definitions of 25 jobs and what they entail.
Available after registration here the document was compiled by surveying 3,629 participants and is designed to "provide a clear understanding of skills mobility both horizontally across ICT job roles of similar skill levels, and vertically."
"For an individual," the White Paper says, "the skills profiles provide an invaluable resource in support of career planning," in part by providing "an insight into market demand for specific skills" and by identifying "skill sets that afford greatest mobility in the ICT employment market." Organisations stand to gain "invaluable benchmarking data to compare the skills profile of your workforce with that of the broader ICT sector."
The White Paper relies relies on the Skills Framework for the Information Age (SFIA), a scheme overseen the likes of the Institution of Engineering and Technology, Institute for the Management of Information Systems e-skills UK and the British Computer Society. SFIA (pronounced "Sophia") bills itself as offering "standardised definitions of information technology skills and levels [that] makes a clear distinction between skills and technological matters; does not contain technobabble [and] can be understood by technical managers and HR managers."
SFIA ranks occupations on this seven-ladder scale:
Follow
Assist
Apply
Enable
Ensure and advise
Initiate and influence
Set strategy, inspire, and mobilise
Chief information officers score a 7 on the scale. Customer support folks score a 3.
SFIA's been around for over a decade and, as we've previously reported, is used by organisations like the UK government. So it's not particularly outré.
The job descriptions in the ACS White Paper may, however, surprise.
The 149 System Administrators who responded to the ACS survey collectively ranked "Network support" as their primary skill, followed by "Systems installation/decommissioning". "Systems design" and "Technical specialism" tied for a Sysadmin's third-most-important skill.
The ACS ranks Sysadmins as a Level 5 occupation and says their business skills consist of the following:
"Advises on the available standards, methods, tools and applications relevant to own specialism and can make appropriate choices from alternatives. Analyses, designs, plans, executes and evaluates work to time, cost and quality targets. Assesses and evaluates risk. Communicates effectively, both formally and informally. Demonstrates leadership. Facilitates collaboration between stakeholders who have diverse objectives. Understands the relevance of own area of responsibility/specialism to the employing organisation. Takes customer requirements into account when making proposals. Takes initiative to keep skills up to date. Mentors colleagues. Maintains an awareness of developments in the industry. Analyses requirements and advises on scope and options for continuous operational improvement. Demonstrates creativity and innovation in applying solutions for the benefit of the customer/stakeholder. Takes account of relevant legislation."
By way of comparison, both an "analyst programmer" and a "network administrator" are mere level 4 jobs. Even some project managers are at the same Level 5 as a sysadmin. A mere "ICT support technician" or "web developer are at just Level 3.
Your "ICT Manager", by way of contrast, has a Level 6 job, relies on IT management, governance, information management and project management skills alongside the following:
"Absorbs complex technical information and communicates effectively at all levels to both technical and non-technical audiences. Assesses and evaluates risk. Understands the implications of new technologies. Demonstrates clear leadership and the ability to influence and persuade. Has a broad understanding of all aspects of IT and deep understanding of own specialism(s). Understands and communicates the role and impact of IT in the employing organisation and promotes compliance with relevant legislation. Takes the initiative to keep both own and subordinates' skills up to date and to maintain an awareness of developments in the IT industry."
A "Developer Programmer" may be pleased to learn that "In predictable and structured areas [they] may supervise others." "Programming/software development", Testing", "Systems design" and "Database/repository design" occupy their days, and require the following broader business skills:
"Understands and uses appropriate methods, tools and applications. Demonstrates an analytical and systematic approach to problem solving. Takes the initiative in identifying and negotiating appropriate personal development opportunities. Demonstrates effective communication skills. Contributes fully to the work of teams. Plans, schedules and monitors own work (and that of others where applicable) competently within limited deadlines and according to relevant legislation and procedures. Absorbs and applies technical information. Works to required standards. Appreciates the wider field of information systems, and how own role relates to other roles and to the business of the employer or client."
We could go on but you get the idea. The next question is whether you agree with the ideas in the White Paper. Do feel free to let us know if it accurately reflects what you do at work. ®
Sponsored: Minds Mastering Machines - Call for papers now open